Whether you just like to eat or want to through a dinner party at your house – and want to make super simple yet amazing burgers that blow your guest's mind then you are at the right place. Nothing can stop you from enjoying your favorite burgers – as you can make them even totally vegan or make them with fish. Basically, you can serve something super gorgeous and tasty on the table in a short period of time if you make simple burgers for your serving.
Super Simple Burger Ideas – Your All-Time Favorite
These days, it's almost impossible to find someone who does not love to eat burgers, right? Everyone has his own choice such as meat, fish, or vegan but there are a lot of individuals who can't spend even a day without eating a burger. So, let's see some of the super tasty and healthily delicious burger ideas that you can make for your cravings or dinner parties as well.
1. Grilled Pineapple Hawaiian Burgers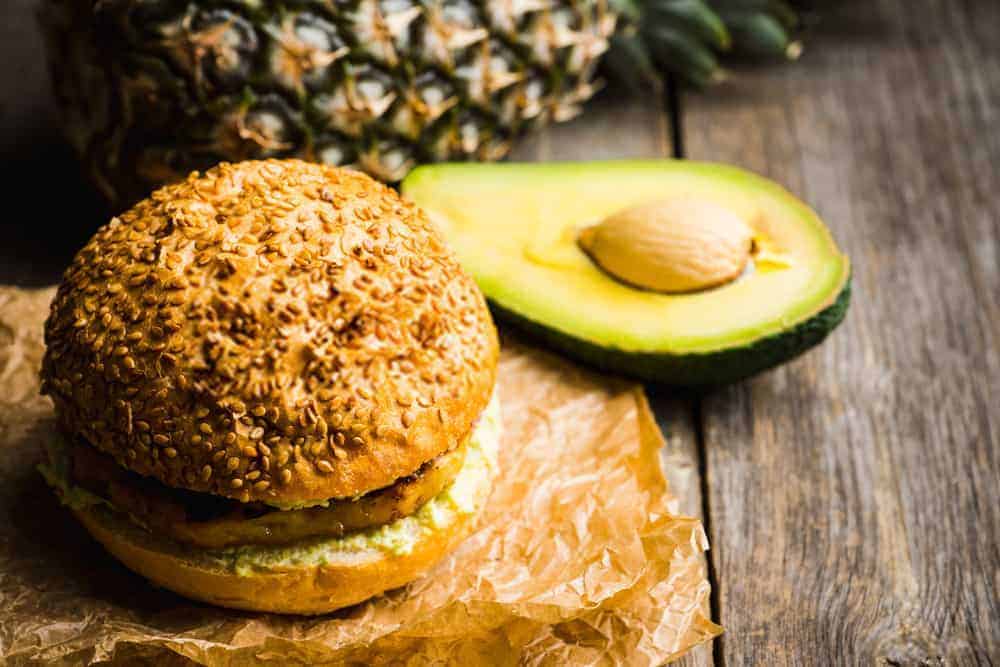 Grilling your fruits gives them a caramelized char-grilled flavor as well as intensifies the sweetness – that goes perfectly on top of a burger. For a nice balance to the richness of the meat – you can go for tangy Swiss cheese. Also, you can go for something like a white cheddar – instead of tangy Swiss if you prefer. And the best thing is that you can keep them warm in an oven at 140 degrees Fahrenheit until you are ready for chow time.
2. Salsa Chicken Burgers With Cilantro-Avocado Sauce
To build your burger around – ground chicken is a wonderful blank canvas, right? And the best thing is that you can use various types of fun ingredients that pack a serious punch such as guacamole and salsa – since the burger doesn't have a certain flavor.
3. Super Juicy Teriyaki Burger
The teriyaki burgers are super easy to make and you won't believe how much delicious the burger is! This thick six-ounce burger is so juicy and has a very unique and distinct flavor. To make it more flavorful – you can use blue or brie cheese as it works great with the teriyaki sauce. Though it totally depends on what you prefer with this deliciously healthy burger.
Also read: (3 Methods) How To Season Cast Iron Skillet Without Oven
4. Homemade Bun with Caramelized Onions, Bacon & Whiskey Beef Sliders
Slider buns are super delicious and easy to find as well. If you want to enjoy a truly bite-sized burger – then you may need to make them on your own. And if you don't like to make them – you can buy them as they are pretty easy to find at a grocery store these days, right? But if you are making these burgers to serve at a dinner party – you should make them at home as they are super easy to make and are so worth the effort. Moreover, these burgers are most popular for dinner parties basically.
5. Asian Turkey Burgers Along With Kimchi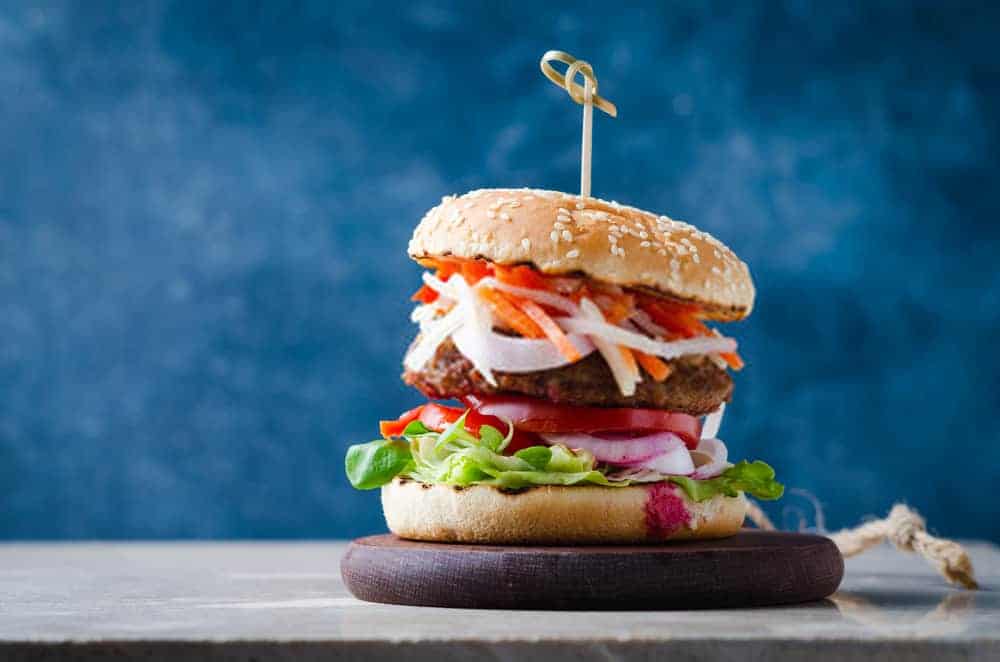 The crunchy homemade kimchi is definitely the star of these Asian turkey burgers. It looks so great and very much delicious when the kimchi graces the top, right? Each and every ingredient is perfectly used to increase the taste and flavor without competing with one another. And if you are one of the fans of Asian cuisine – then this burger is going to blow your mind.
Also read: 9 Interesting Facts About Burgers For National Burger Day
6. Filthy Burger – Beef, Bacon & Barbecue Pulled Pork
Well, bacon or pulled pork on the top of a burger is the most common thing, right? But did you ever think about the mix into the ground beef? When you use bacon and pulled pork in your burger – they create a super delicious and tasty experience as well as infuse the whole patty with their flavor while the burger is cooking. And if you are fond of tasty burgers like me – then you must try this unique burger for sure.
7. Lentil Walnut Burgers
If you love to eat vegan burgers – then lentils are a great option for you. The burger looks amazing and the texture is similar to that of ground meat. While you are cooking – they hold together very well which is amazing. However, to drizzle on the top of the lentil burger – whip up a quick avocado ranch and you are ready to chow down, yummy!
8. Caramelized Onion Arugula Burger
While you are cooking the burger – the caramelized onions add a little sweetness to the sandwich. Meanwhile, the herbs and garlic flavor this arugula burger from the inside out as well. However, use some peppery arugula at the end of your cooking and you will enjoy the mind-blowing taste.
9. Red Wine Cheeseburgers – Your All-Time Favorite
If you want to enjoy a very tasty and healthily delicious burger – then there is nothing that can soothe your soul more than a red wine cheeseburger. Moreover, caramelized onion adds more flavor to your burger and if you want to make it very much special – then add bacon to your burger, simple!
10. Salmon Burgers With Lemon Garlic Mayo & Pickled Onion
If you are fond of eating fish – then you must not miss this wonderful and tasty salmon burger, right? Along with this bright sandwich – lemon and pickled onion add a tart freshness that helps you to enjoy the most out of this salmon burger. You will thank yourself – once you taste this super simple, tasty, and deliciously healthy salmon burger.
I hope you liked the super simple and healthily delicious burger ideas and now you know how to make them extra-yummy well as they are ideal burger ideas for dinner parties, right?
And if you have made any of the burgers – then please let me know how it turned out for you? If there are any problems, suggestions, or opinions – please share with me and it would be an honor for me to help amazing people like you guys.