You have eaten a lot of variations of pancakes but you will be so glad and can't control yourself once you've tasted the coconut pancakes. If you have a penchant for pancakes – then the taste of the coconut pancakes will blow your mind as coconut water makes them stunning and they are as good as the canned coconut milk too.
Though the season for coconuts is December to January – you can enjoy the coconut pancakes not in a particular period but all year long.
As expected, coconut pancakes are fluffy, moist, and light with subtle hind of coconut. You can also use fresh fruits on the pancakes as they will be looking amazing and your kids will enjoy their best ever coconut pancake recipe.
Coconut Pancake Recipe is really yummy food for your kids especially in the morning as their breakfast food. It's healthy, tasty & delicious!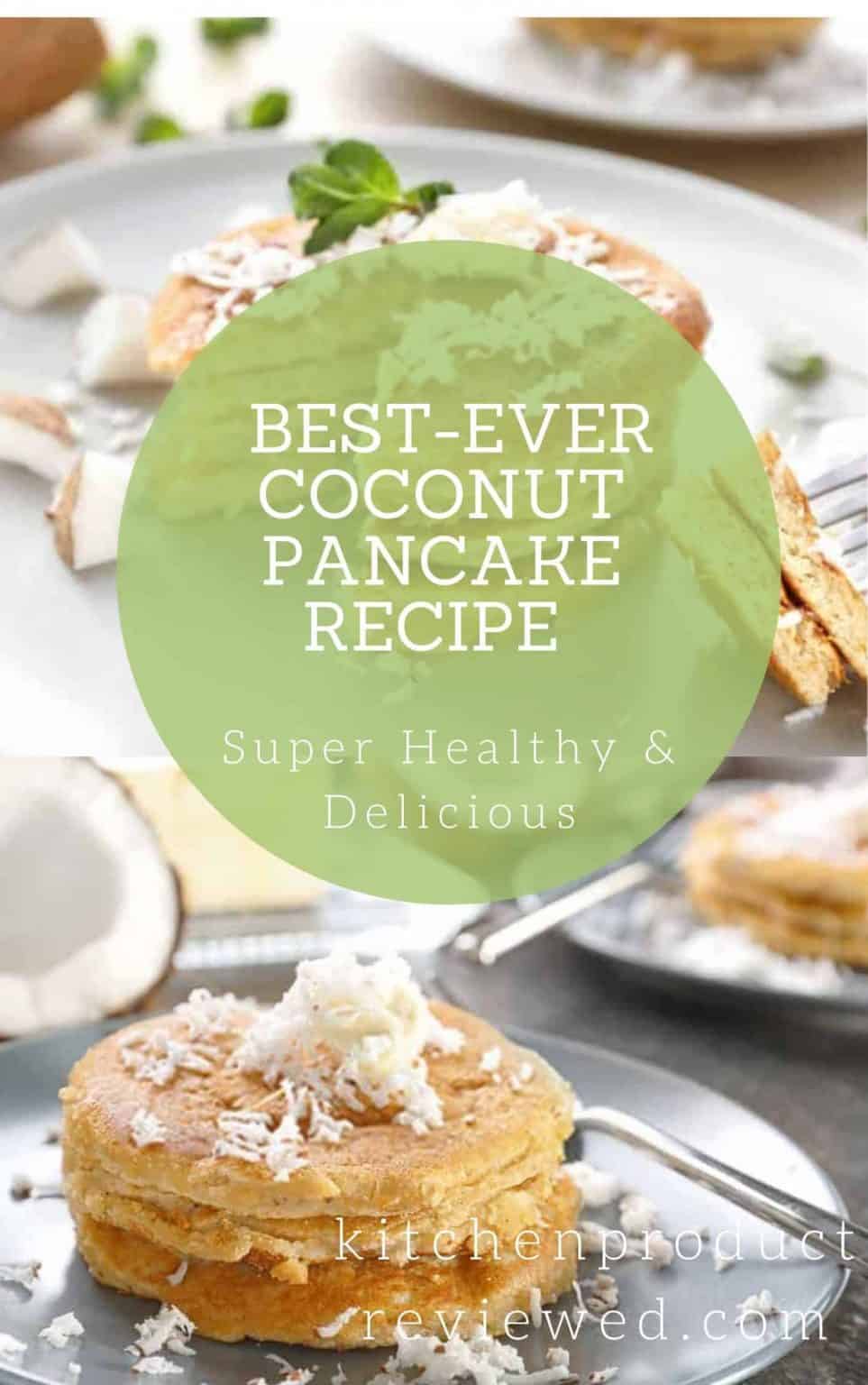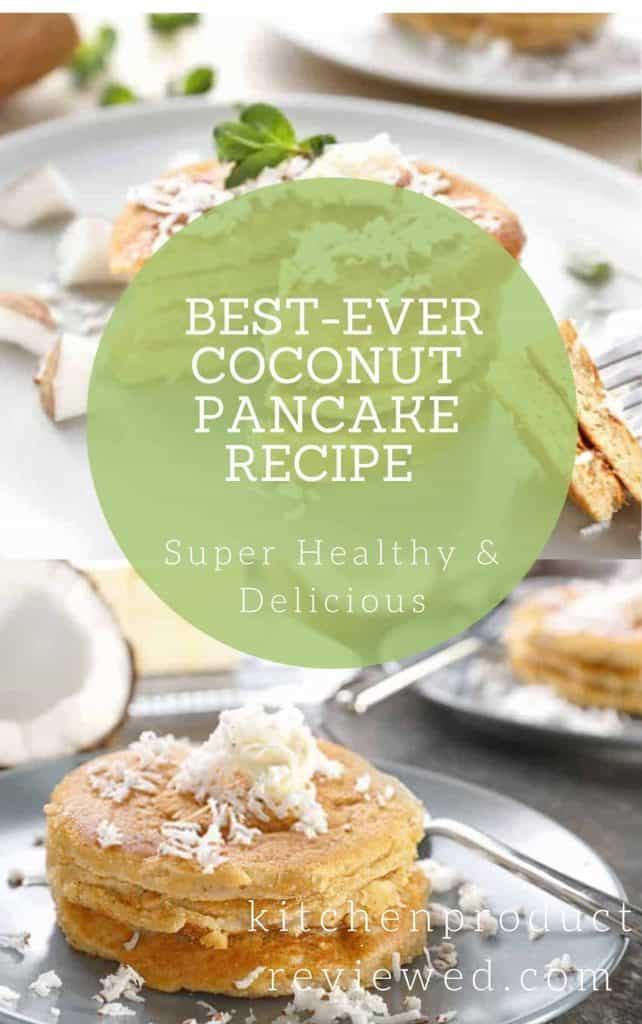 How To Make Coconut Pancake Recipe?
Well, this wonderful coconut pancake recipe is made with coconut milk or fresh coconut water, whole wheat flour, and unsweetened coconut flakes. By using a pancake griddle – you can easily make the recipe for at least 2 hungry people.
INGREDIENTS:
2 tsp baking powder
1 tbsp sugar
1 cup of pastry flour or whole wheat flour
¼ tsp salt
2 tbsp shredded coconut – unsweetened
1 egg
1 cup coconut milk – light, of course
Or, a cup of fresh coconut water
1 ½ tbsp coconut butter or oil – melted
DIRECTIONS:
Take a medium bowl and add all the dry ingredients such as baking powder, shredded coconut, sugar, salt, and flour and mix them properly.
Now take another bowl and add the liquid ingredients such as egg, milk, coconut, and oil and whisk them together. You may also gently warm up the coconut oil if it solidifies in contact with other cold ingredients. You can also use a microwave for around 30 seconds.
Now, mix the wet and dry ingredients together and stir until they are combined. Preheat your nonstick griddle or cast-iron skillet over medium-low heat. Or, if you are using an electric skillet – heat the skillet over 350º F. Once the surface of the skillet is hot enough – you can start cooking your pancakes.
You may use additional oil or cooking spray to lightly oil the skillet's surface – if you want. Though, it's not necessary to use additional oil – if you are using a nonstick griddle to make your pancakes. (I personally don't use additional oil on the cooking surface yet my pancakes turn out amazing.)
Now scoop the batter, using a ¼-cup measure, onto the warm skillet, and keep some distances among the pancakes so that they can expand. Cook the pancakes for around 2 to 3 minutes or until you see bubbles on the surface of the pancakes. It also means that the pancakes are ready to be flipped. Now turn the pancakes and cook for an additional 1 to 2 minutes or until golden brown.
Now repeat the process and use the remaining batter to make the rest of the pancakes. You may need to use extra oil at this point. Also, adjust the heat to ensure the surface of the griddle is hot enough.
Well, the pancakes are ready to be served on the table. Serve them immediately so that your kids can enjoy their favorite best ever coconut pancakes.
ADDITIONAL INFO:
For amazing toppings – you can go for a spoonful of fruit compote or maple syrup.
You can also use regular honey but I personally found that the honey overpowered the flavor of coconut. So, you can mix honey with the extra coconut milk to make coconut honey.
Now sprinkle a few coconut flakes on the pancakes.
Also, use some fresh fruit to top with and your pancakes will look stunning when you present them on the table.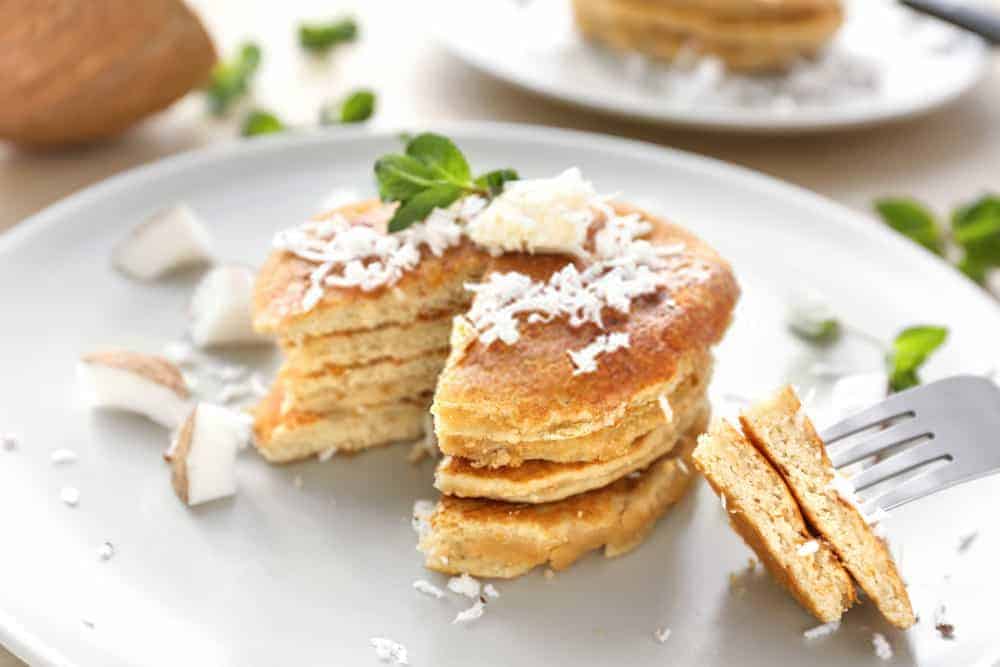 Now you have got the idea of making the best ever coconut pancake recipe, right? Don't get confused – you can use coconut milk or fresh coconut water as both are great. Though coconuts come in only December and January – you don't have to wait to enjoy the coconut pancakes as you can buy canned coconut milk or coconut water, right? (some people get confused between them)
I hope you like the recipe and please share with us what was your experience if you've made the recipe.