There is nothing that can be more satisfying than a plate of delicious spaghetti and meatballs, right? I am actually fond of Italian foods and what could be more Italian than spaghetti and meatballs.
These are amazing, tasty, and juicy meatballs – incredibly tender and flavorful as well. And I'm sharing all of my secrets today – so stay tuned!
However, this super deliciously healthy spaghetti and meatball recipe are perfect enough for a busy weeknight too.
Well, this is a simple yet super delicious classic Italian recipe that is sure to bring my kids around the table. It is quick to prep – while it needs time to cook but it tastes too delicious. And while you are making this recipe – it fills your house with a delicious aroma, right?
And the good thing is that you can prepare this homemade spaghetti and meatballs in advance. You just need to freeze the sauce meatballs (separately) for a quick weeknight meal. And that's why I always make a big batch.
Want to taste the most popular food from Italy at home, don't worry! Our Italian Spaghetti and Meatballs Recipe would fulfill your demand.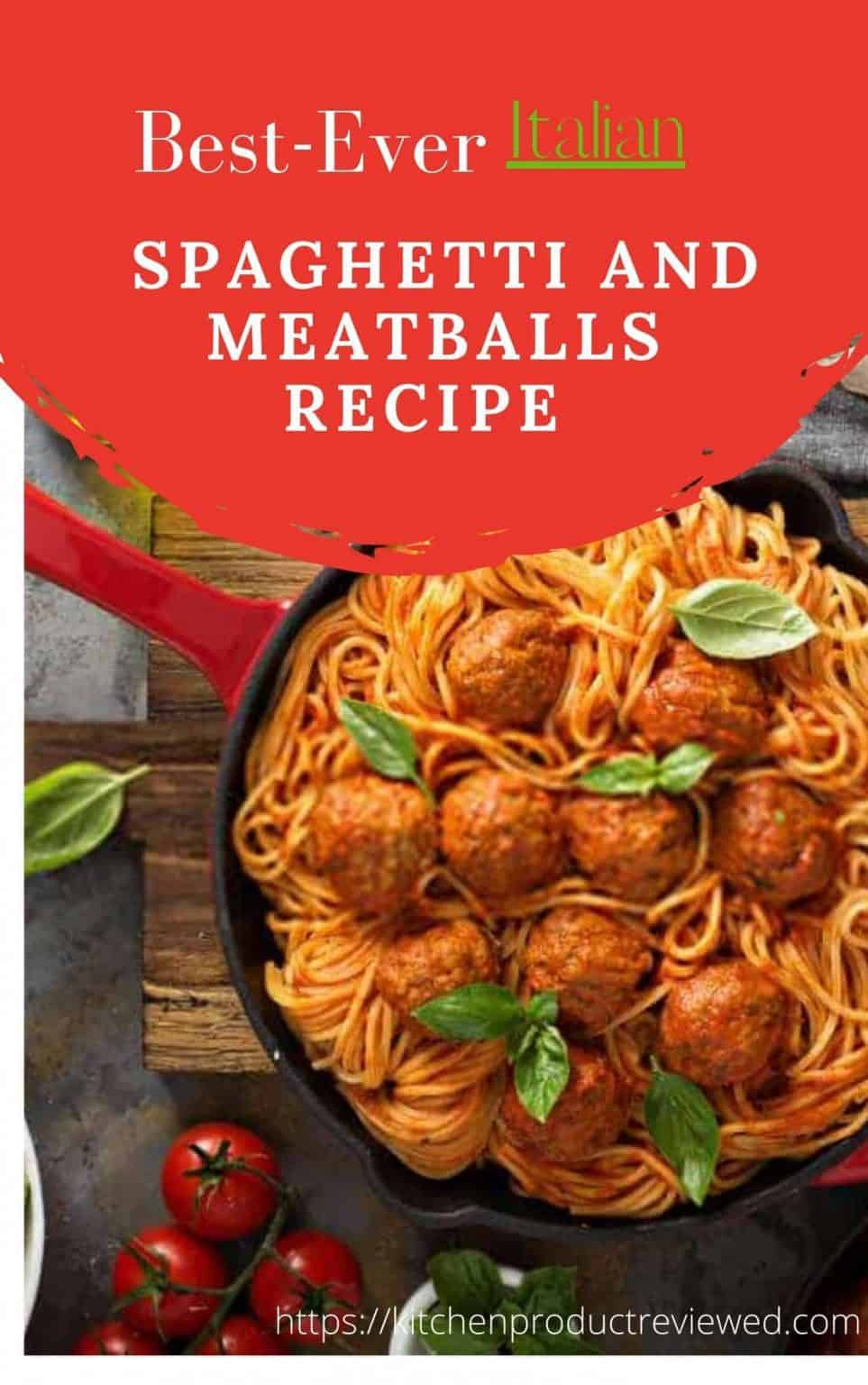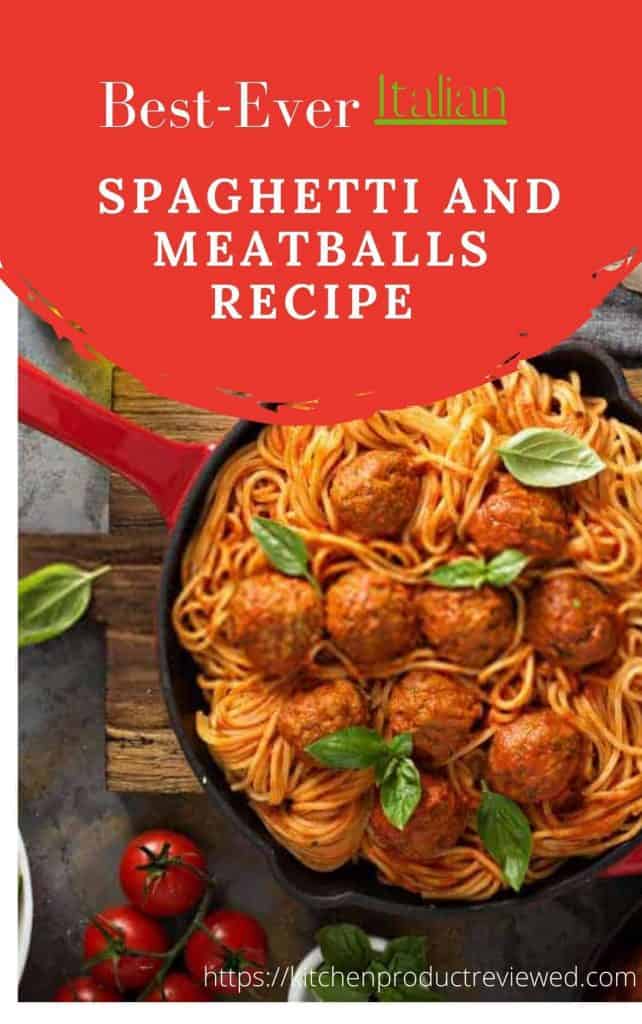 How To Make Authentic Italian Meatball Recipes From Italy
This homemade best spaghetti and meatballs recipe is super easy to make with certain ingredients. They are wonderful and deliciously healthy as well. I recommend grinding the meat on your own with a meat grinder at home – because you don't know how fresh the meat is and the quality, right? Well, without wasting your time anymore – let's jump into the recipe!
INGREDIENTS:
¼ cup of parsley – finely chopped
1-pound ground beef
½ tsp red pepper flakes
Kosher salt
1/3 cup of bread crumbs
2 garlic cloves – minced
¼ cup of Parmesan – freshly grated, plus more for serving
1 (28-ounces) can tomatoes – crushed
1 egg
1 bay leaf
2 tbsp extra-virgin olive oil
Freshly ground black pepper
1-pound spaghetti
½ cup of onion – finely chopped
INGREDIENTS FOR SAUCE:
4 cloves minced garlic
2 tbsp basil – finely minced
1 yellow onion
Salt & pepper to taste
56 ounces crushed tomatoes
Optional: 2 bay leaves
DIRECTIONS:
Now cook the spaghetti by following the package instructions in a large pot of boiling salted water. Once it's cooked – drain the water.
Now take another large bowl and add the beef, Parmesan, 1 tsp salt, egg, bread crumbs, and red pepper flakes. Mix them until combined totally. Now form around 16 meatballs.
Pour some oil in a large pot and heat it on over medium heat. Now place the meatballs gently onto the pot and cook. Make sure you turn the meatballs occasionally until they turned browned on all sides. This process would take less than 10 minutes. Move the fried meatballs to a plate.
Now place the finely chopped onion in the pot and cook for 5 minutes or until turned soft. Now you need to add bay leaf, crushed tomatoes, and season with salt and pepper, and bring it to a simmer. Transfer the meatballs to the pot and cook, covered. Now wait for 8 to 10 minutes or until the sauce is thickened.
Now you are ready to enjoy your yummy pasta with sauce and a delicious scoop of meatballs. Before you serve on the table – don't forget to top with Parmesan.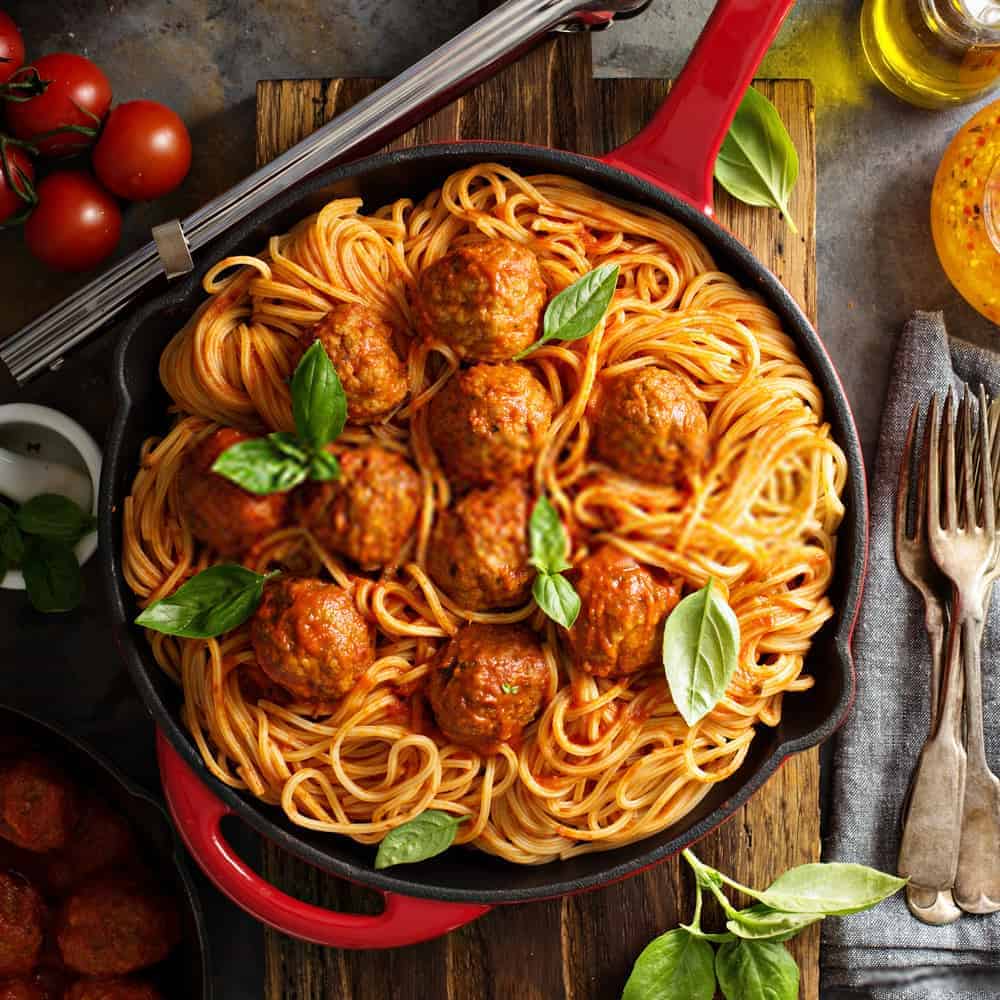 Also read: Best Meat Grinders For Bones
HOW TO COOK MEATBALLS IN SAUCE: (TO MAKE MARINARA SAUCE)
In the same skillet – add more oil and saute 1 cup chopped onion. On over medium heat – stir them for 5 minutes or until soft and golden. Now add the minced garlic and stir for around 1-2 minutes.
Stir in two bay leaves and two cans of crushed tomatoes. Now bring them to a light boil and stir to make sure that it's not just sending bubbles to the surface and actually boiling.
Now place the meatballs back into the pan along with tomato sauce. Cover the pan with a splatter screen or you can also cover it with the lid partially to decrease splatter. Now turn the meatballs occasionally and cook for around 30 minutes at a gentle simmer. You will notice that the sauce is thickened and the meatballs are tendered. Now stir in chopped fresh basil and season with salt & pepper, 5 minutes before the sauce is done.
I hope you liked the Italian EASY spaghetti and meatballs recipe and now you how to make them super delicious and healthy, right? And if you have made this recipe, please share with me how it turned out for you!
And if you have any problems, suggestions, or opinions, please let me know and it would be an honor for me to help smart people like you guys!