Do you want an electric Range with an air fryer? If it is "yes" then you are coming to the right article. We are going to share an unbiased depth Frigidaire FGIH3047VF Review. It is a 30inch front control induction range that helps you to throw out your air fryer!
Well, I am not joking. This stainless-steel freestanding electric convection range provides an air fryer. Besides, it is a smudge-proof oven that brings some amazing convenience features. That transforms your cooking tasks into fun. Besides, it adds some time-saving features to handle your busy schedule.
If you want a hassle-free cooking experience then Frigidaire FGIH3047VF is a good deal. Dive into the article to explore its great feature & excellent performance, cons & more.
If you wondering to buy Frigidaire FGIH3047VF an electric range but want to know more in detail – please read Frigidaire FGIH3047VF Review.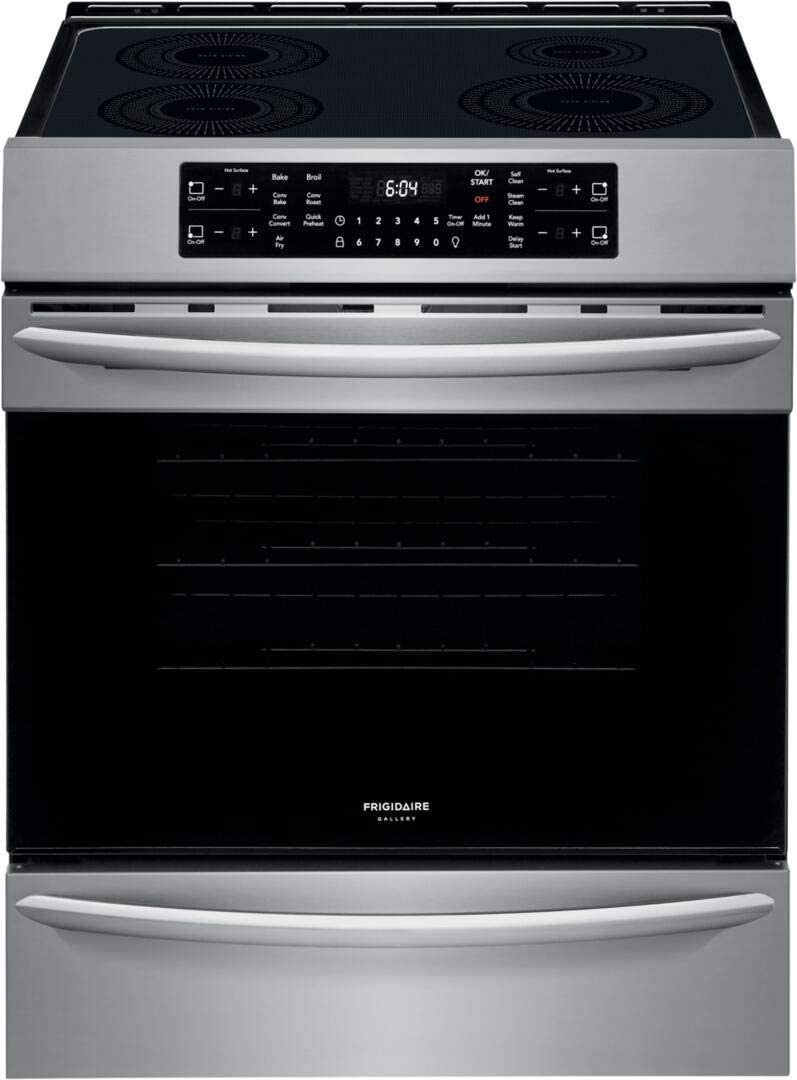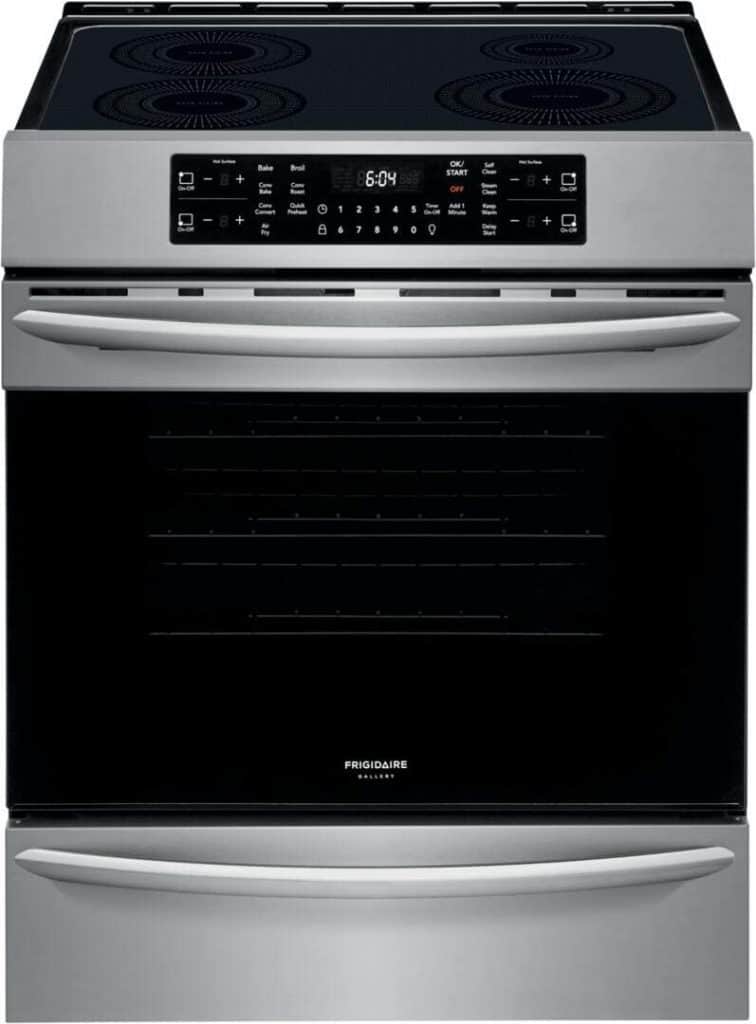 Click Here To See Latest Price on Amazon
Previously we shared reviews about other electric ranges. But this time we are sharing the Frigidaire FGIH3047VF Electric range review because it brings some unique & advanced functionality. It is an alternative to easy & healthy cooking solutions.
Well, Frigidaire FGIH3047VF is bringing innovative air fry technology to ensure healthy cooking. Besides, it comes with convection features to ensure even heating. That's not the end, this fantastic electric range brings some extra convenient & advanced features. Let's read the full Frigidaire FGIH3047VF review to explore those exclusive features.
Convection oven
Well, Frigidaire introduces true convection & even baking technology to ensure perfect cooking. It allows you to get rid of uneven baking or unbalanced heating. As a result, you won't face overcooking or improper cooking meals. These convection features ensure even heat distribution. That delivers an optimal nutritious meal. Also, It adds a devoted third heating element to deliver even heat circulations. That is the key to generating quick & even results.
Induction Zone
This 30-inch induction range is popular for its fastest cooking ability. It brings 4 element burners to deliver a quick meal. It also provides a black ceramic glass cooktop. Besides, it brings a hot surface indicator light for your cooking safety.
Not only these but also this induction only heats the pan & food. As a result, the area nearby the pan remains cool & you can safely touch or clean it without risk. No other traditional electric range provides these amazing features. Besides, it ensures fast heat & fast results. Guess what this induction oven delivers a 50% faster-boiling experience than any other electric or gas range. You will get the fastest meal with the safest cooktop. A conscious & smart chef must pick this model.
Also, there is another updated model Frigidaire FGEH3047VF Review available on Amazon!
Auto Pan Detection
This Frigidaire is coming with some advanced convenience features. Basically, it focuses on user comforts. It brings automatic size detection techniques to make your cooking simple & perfect. Guess what it can identify your pan size & produce heat efficiently in a particular area. That ensures your safety & also the perfection of your cooking.
Easy clean
Frigidaire Slide In the oven is always trying to ensure comfy cooking. So it brings a super easy cleaning technique. Guess what it provides both auto self-cleaning & auto steam cleaning features. You don't need to worry about your oven cleaning. It's just a one-click solution to clean your oven.
Well, it provides a self-cleaning mode that takes 2-3hour for a complete wash. That allows you to relax after completing your cooking. Besides, it provides 30-minute light steam cleaning features. It helps you to get a chemical-free, odor-free & steam-free oven.
Air Fry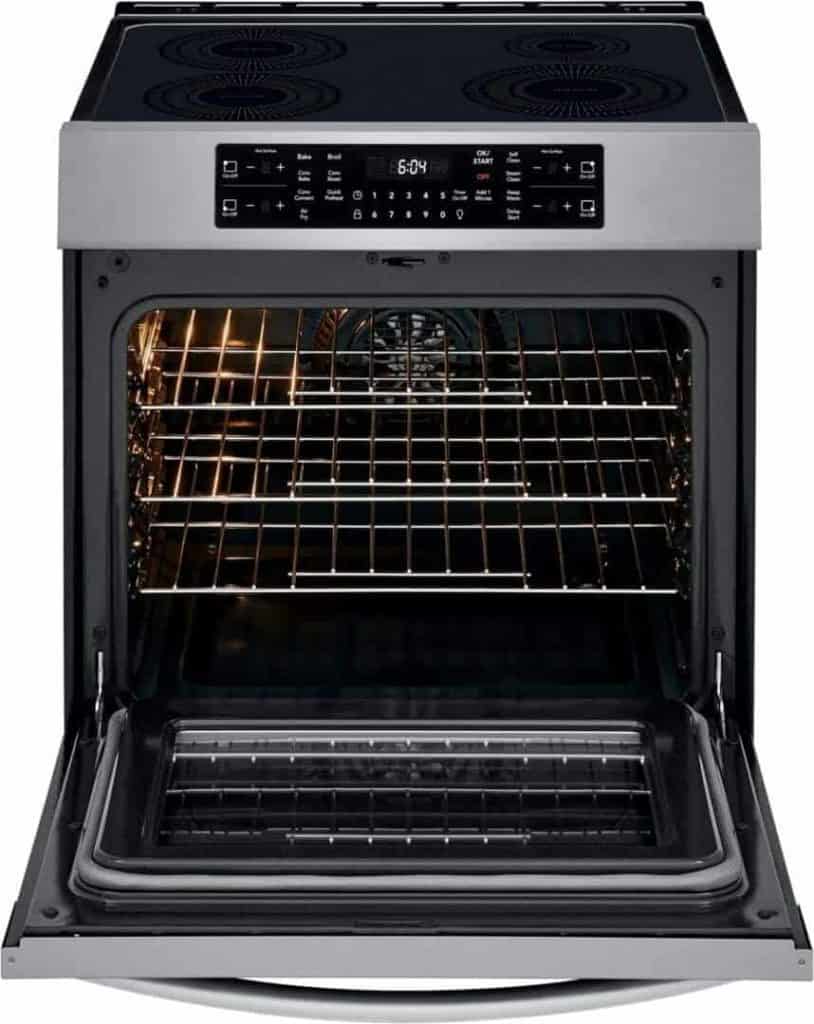 We can't racist to share the Frigidaire FGIH3047VF Reviews. Because it does not only ensure optimal cooking but also works as an air fryer. We try lots of other electric ranges but no other model has this unique feature.
It is the first induction range that introduces Air Fry technology. As a result, you can save money to buy a separate air fryer. This electric range is an all-in-one cooking solution. It allows us to make delicious & nutritious meals with appropriate flavor, texture & without any fault. Perfection is another name of Frigidaire FGIH3047VF.
Click Here To See Current Price on Amazon
Extra Convenience
This true convection oven also provides Quick preheat features. That allows you to start baking in a few minutes. It transforms baking into simple & excellent. This feature is a great time saver.
Besides, it provides an extra storage drawer. That allows you to store your kitchen accessories. Moreover, it is a freestanding electric range. That does not need any installation. It's very simple to start your journey with Frigidaire.
Measurements & Weight
Frigidaire is a large oven. That provides 5.4 cu. ft cooking capacity. It has dimensions of 29.8 inches W× 36.6 inches H× 25.75 inches D. Besides, its weight is nearly 215 pounds. This stainless-steel elegant oven can enhance your kitchen's beauty.
Specification:
It comes with a 5.4 cu. ft. cooking capacity for completing whole day meals at once.
This large oven provides an easy cleaning solution.
It comes with 4 element burners to ensure faster cooking & ensure 50% faster boiling.
Also, it provides true convection for even heating & delivers perfect baking.
You will get preheat features to start baking within a few minutes.
It introduces hot surface indicator locks for safe cooking.
This oven does not pass heat without the pan area for ensuring user safety.
It comes with an auto-pan size detector for optimal heating.
Also, It introduces air fry technology to ensure healthy meals.
It comes with a storage drawer to store essential items.
Besides, it provides a touch control panel with Timer, Delay clean, Door Lock, Set cLock & many more features to ensure maximum comfort.
Pros:
50% faster-boiling capacity.
Enough cooking spaces.
Perfect & fastest cooking.
Even baking.
Large storage drawer.
No installation.
True convection.
Self-cleaning.
Enough safety.
Unique Air fryer.
Cons: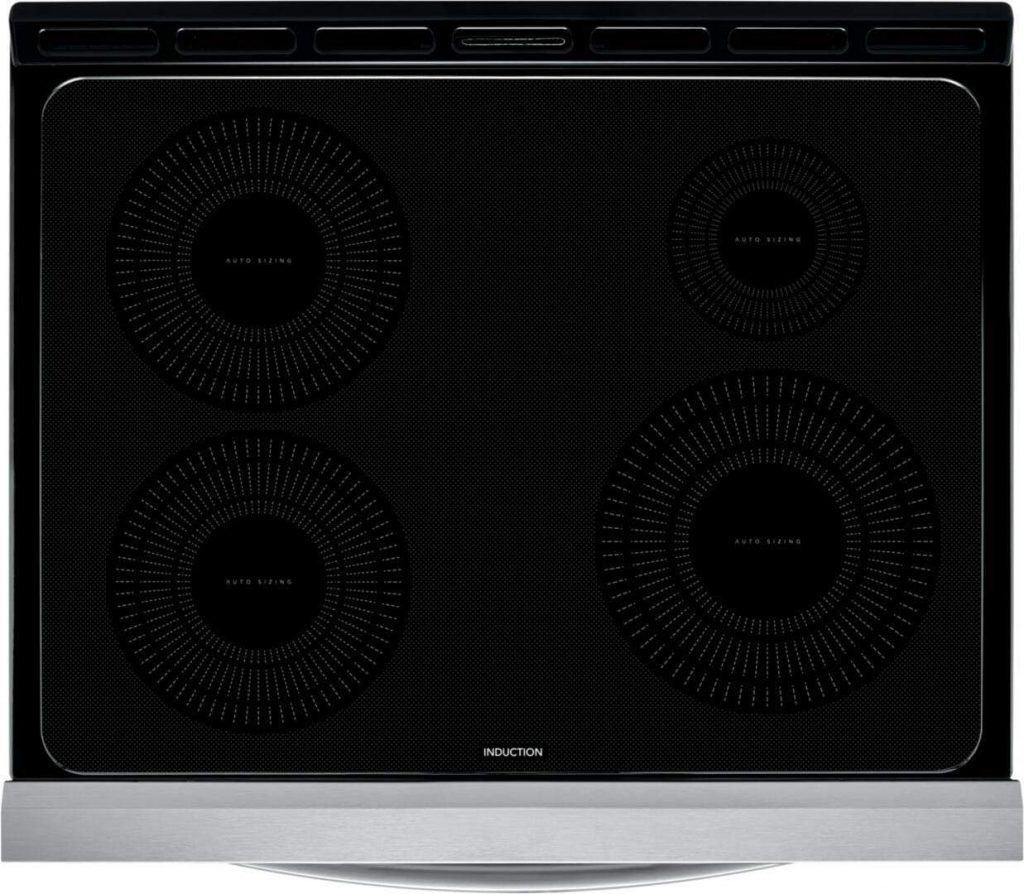 Also read: ZLINE RG30 Review & ZLINE RA30 Review
Frequently Asked Questions (FAQs)
What is air fry technology in the Frigidaire FGIH3047VF electric range?
Ans: Well, air fry technology is allowed to bring healthier, crispy & notorious meals. That protects the flavor, texture & taste of your food.
How to use the Air fry features?
Ans: Well, it is very simple. You can push on the Air Fry button from the touch control panel. Then fix your required temperature & wait for tasting a yummy healthy meal.
Can I get professional-grade baking performance in Frigidaire FGIH3047VF?
Ans: Well, Frigidaire introduces true connection & special quick bake convection features. As a result, you can improve your baking performance. It allows even heat circulations & quick baking starting for delivering the perfect result. Also, you will get some helpful secret baking tips & tricks on the manual guide.
How do I limit smoke in an Air fry tray?
Ans: Generally, Air fry technology uses hot air to ensure fast & healthy cooking. Here Hot air is making your food crispy. As a result, getting smoke is a very common issue. But you can easily apply the below tricks to solve the issues.
Put a baking sheet on the tray.
Apply cooking oils.
Try foil or parchment paper in the oven.
And the best part is that you can make unlimited delicious recipes for any family gathering or parties.
Click Here To See Today's Price on Amazon
Conclusion
Well, we try to represent every detail of this Frigidaire FGIH3047VF Review. It will help you to decide whether this masterpiece oven can meet your needs or not. However, it is one of the value-worthy ovens for its exclusive air fry technology, easy cleaning & many more convenience features.
Frigidaire is one of the top-rated & popular electric Range in the market. Its convection features also ensure perfect baking & faster cooking. No other electric range can bet it's even heating technology. To get the fastest & excellent cooking experience this model is a great choice.
Last update on 2022-06-09 / Affiliate links / Images from Amazon Product Advertising API