Are you bored with traditional food? Then you are in the right place. To change your taste & makes your day memorable we are going to share 4 amazing camping Dutch oven recipes. It adds more joy & fun to your camping day.
If you want to make a quality camping then a Dutch oven is a must. This versatile cookware can deliver mouthwatering dishes with little effort. Using a Dutch oven basic fireworks become fun. But if you can be a little strategic you can cook like a pro. Dive on to the article to explore some secret recipes that can easily apply to Dutch ovens.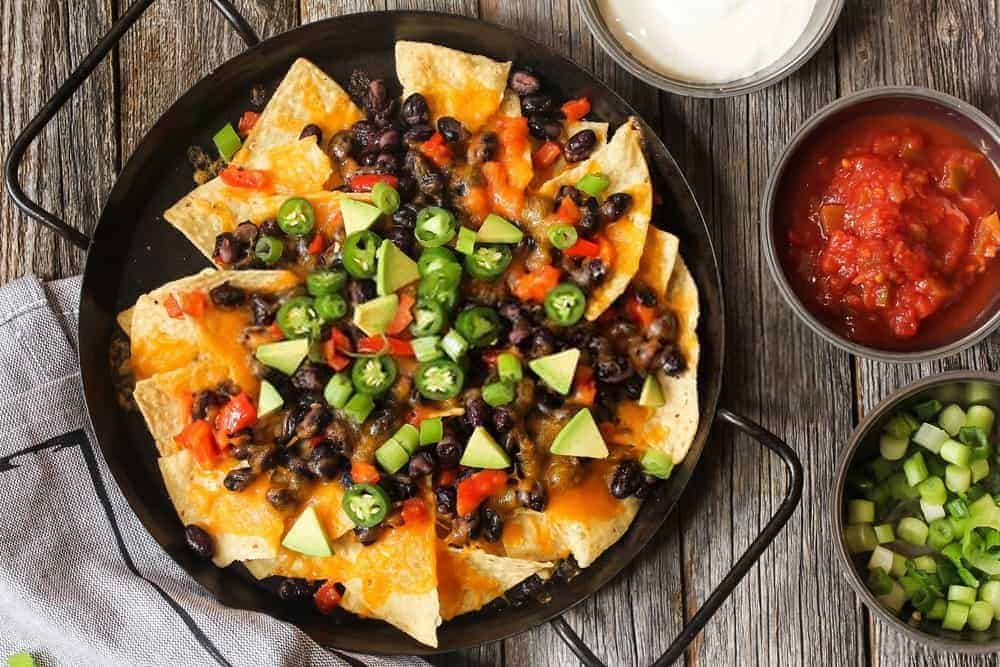 1. Nachos
Nachos is a very popular & tasty dish for your camping dinner. After a whole day of fun, nachos can remove your tiredness. You can take it with a cold beer & a warm campfire. That makes your camping more outstanding.
To make cheesy nachos you don't need any particular ingredients.
You can try the below ingredients.
Cheese, chips
Tomatoes, black beans, chiles, onions, or undercooked meat.
Directions:
When you use undercooked meat first process it properly. You need a cast-iron Dutch oven with a tight lid to make the perfect nachos. You can place coals on top & bottom to cook the meal.
Otherwise, place the oven on a camp stove or fire. The taste of your nachos depends on the layer.
The number of layers you will add to the taste will proportionally increase. Put one layer with the chips & another layer is cheese & toppings.
Repeat this step based on your Dutch oven size. On the final layer make sure to make the topper double to increase the taste.
You can customize the toppings based on your choices. It is perfect to remove the appetite for large groups.
Also read: Frigidaire FGIH3047VF Review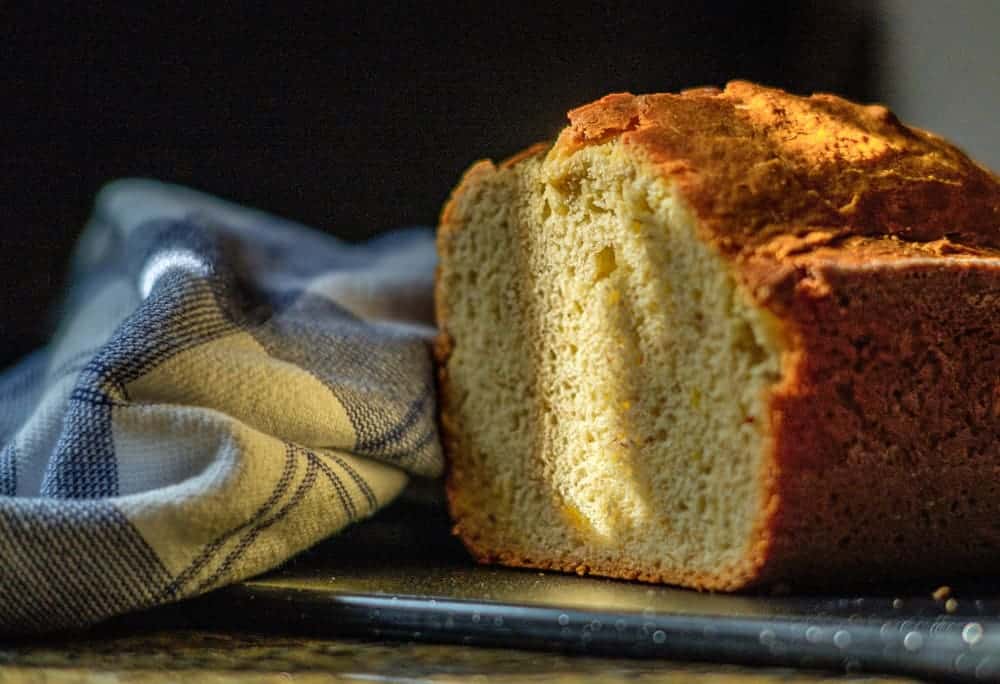 2. Banana Bread
To make refreshing camping morning banana bread is a must-try recipe. You can take it with a cup of coffee to begin an outstanding trip. On your next trip don't forget to try a freshly baked banana in the Dutch oven.
Ingredients:
Flour
Brown sugar
Cinnamon,
Salt,
Baking soda
Egg
Banana
Directions:
Put all the dry ingredients in a jar to easily carry it on the trip.
To make soft, light & super fluffy banana bread keep your heat 350°F in a Dutch oven. First, take a bowl to mix the ingredients perfectly.
Then place a baking paper on the Dutch oven & put the mixture. Cover the mixture with the lid.
You need nearly 15 coals on the top lid & 5-6 coals on the bottom.
To lock the moisture inside you should seal the oven minimum of 30 minutes. After baking your banana bread, wait 10 minutes to make it cool. The delicious taste & beautiful smell must make your morning special.
3. Chicken Marbella
To make your camping meal exclusive try this chicken Marbella. The best part of this recipe it can make without a lot of effort. You can enjoy your camping & also mouthwatering dishes. It does not require a lot of time. So, it won't spoil the fun of your camping. Even you can arrange the 90% preparation of this gourmet at home.
Chill with a drink in front of your campfire instead of putting effort to make a complex recipe.
Ingredients:
1 cup chopped prunes
1 cup olives
1/2 cup dry white wine
1/4 cup capers
1/4 cup red wine vinegar
6 cloves garlic chopped,
2 tablespoons dry oregano
2 bay leaves
1 teaspoon salt
4 chicken with Skin
1 tablespoon olive oil
4 teaspoons brown sugar
Directions:
Now mix all the ingredients without oil & brown sugar to marinate the chicken in your refrigerator. It will be wise to keep the marinate chicken for at least 6 -24 hours in your refrigerator to derive the best result.
Now it's to arrange your campfire. Arrange 27 coals. After arranging the coals bang them into a flat pile. Coals are essential to ensure consistent heat. After that, put your Dutch oven on top of the coals. It's the secret strategy to make high heat on camping.
Now put 1-tablespoon oil in the Dutch oven. Heat it to become hot. Now, take out your marinade chicken into the oven & mix 1 teaspoon brown sugar over the chicken skin. Then heat the chicken for about 6-10 minutes to make the skin golden brown. You need to put heat until the skin becomes crispy.
After that take away your Dutch oven from heat. Mix prunes, olive & capers with the chicken & cover it. Take your 18 coals & distribute them on the lid. Also, place it on 8-10 coals. Then bake it for 30-35 minutes to make it more juicer.
Now serve it with sauces to make it more delicious. Take some rice with this Marbella chicken. That makes an amazing lunch or dinner.
Also read: Nuwave Bravo XL 20801 Review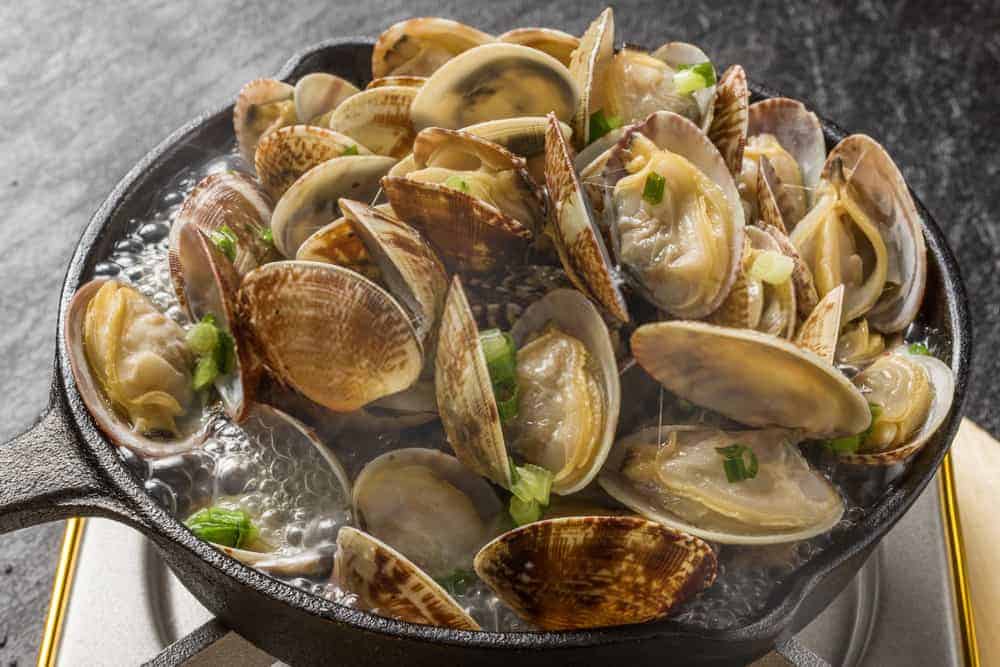 4. Steamed Clams
If you want to try a classy dish in campfire steamed clams are a must-try. When you are coming near the coast these dishes are the most popular & convenient choice.
Ingredients:
sliced garlic
Red pepper
Butter
White wine
Clams
Directions:
Now take your Dutch oven with a tight fighting lid. Then mix all the ingredients with the clams.
Then place it in the oven. After revealing the shells, you can take out the lid. It takes only 15 minutes to make this delicious recipe.
You can serve it with soft bread to make breakfast. This recipe can be done with some basic ingredients.
Final Thought
A Dutch oven is a magical appliance to make versatile dishes. Cooking becomes fun when you choose a Dutch oven. To make your camping exciting Dutch oven is a must.
You can make lots of exclusive recipes with a Dutch oven. Here I cover the best 4 amazing camping Dutch oven recipes to make your trip special. It's an effort to tell you some easy but mouthwatering dishes that can enhance your camping fun.