Are you looking for the best restaurants in Willamette valley? Then you arrived in the right place. The salmon, Oregon is a place where you find some talented chefs to taste mouth-watering foods. Willamette Valley is famous for food & there are some amazing local eateries available on every menu.
If you visit Willamette Valley don't forget to try it's a top-notch restaurant. This city is also known as a wine country. We include the top 7 best restaurants to eat like a local in the Willamette valley. It is based on north & mid-valley to meet foodie's fantasy.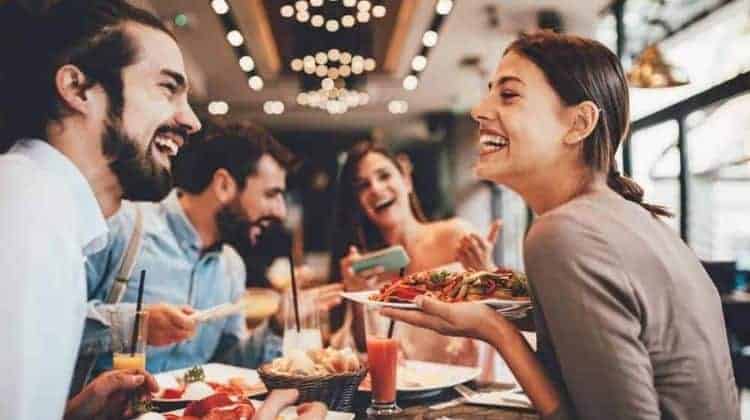 [Top-7] Best restaurants in Willamette valley
1. Adam's Rib Smoke House
Location: 1210 State St Salem, Or 97301
Adam's Rib won the best BBQ award in the mid-Willamette valley. They are popular for their outstanding slow-smoked barbecue meats. If you try their smoky grill or meat, you become a fan of them. This restaurant also offers smoked salmon, tri-tip, or chicken as their signature dishes. Family-style meals are another signature item from Adam's rib restaurant.
2. Jory Restaurants & Bar
Location: 2525 Allison Ln Newberg, OR 97132
In Willamette valley one of the premier choices is Jory restaurant & Bar. It is an amazing garden site restaurant that has an amazing & exclusive kitchen design. This restaurant offers seasonal meals including smoked Carlton pork check with mushroom, green salad & kohlrabi.
3. Amadeus
Location: 135 Liberty street Saleem, Oregon 97301
To make your family's outing special Amadeus is the best place. It serves you the best quality food in the best environment to make your dining memorable. It serves the amazing local ingredients meal to make the tour outstanding.
They have exclusive brisket quesadilla, mama's meatballs & some amazing pizza & burgers. To all age people, it has some mouthwatering dishes. Especially the juicy beef top brisket burger is a must-try item.
4. DaVinci Ristorante & Winebar
Location: 180 High ST SE SALEM, OR 97301
The best part of DaVinci is its unique decoration & seasonal menu. They offer fine ingredients to deliver high-quality local foods in the valley. Their wine is the most popular in the Willamette valley. They serve fresh foods that change with the season.
For quality dining or a sip of the cocktail, a perfect place is DaVinci. Their popular dining menus are grilled marinated asparagus, Oysters on the half shell, Ahi Crudo & more. They regularly update their wine list to give you the best experience ever.
5. Pink House Cafe
Location: 242 D St, Independence OR 97351
If your priority is the environment then pink house cafe is for you. It is one of the largest cafes in Oregon. It is built with two pink residences to make your dinner amazing. Also, the decoration is very unique & impressive.
It offers their meals in a day. The best part is it offers a wide range of meals such as sandwiches, salads, breakfast & many more. You will be impressed with their special entry foods. It offers fresh fruits for children & a delicious menu at affordable prices.
6. Rafns'
Location: 479 Court Street NE SALEM OR 97301
Rafns' is a popular name in the Willamette valley. After huge success from Fafns' owners extended his business with different farms. Nate & Rochelle Rafn are a happily married couple who test ingredients to ensure their dream project's food quality.
They serve fresh mushroom risotto or poached chicken to meet your cravings. This modest place offers seasonal meals with regional wine. This place is only for dinner. Their house-made bread, tartines, smoked salmon dip & house side salad are the most demanding menus. If you are a fan of grill you also have a customized opportunity.
7. Venti's Cafe
Location1: 2840 commercial St SE, Salem, Or 97302
Location2: 325 Court St NE, Salem OR 97301
If you are looking for a healthy or diet cafe then Venti's cafe is for you. They offer gluten-free & vegan dishes only to make your diet effective. Also, it brings house-made dishes, meats & wild fishes. The most popular dishes of Venti's cafe are tacos, wings & sandwiches. They have two branches & the location is mentioned above.
The most exciting part of venti's cafe is its 24 rotating craft beers & ciders on tap. That's enough to make your party outstanding. This modern cafe is good for health & refreshing mind. You can change your taste with some amazing vegetarian dishes.
Oregon's or Willamette valley is a nice place to explore mouthwatering local dishes. This place is a crowd of top-notch chefs. Don't forget to try this luxurious restaurant while visiting the valley.
In this article after intense research, we include the top 7 best restaurants in Willamette valley. To eat like a local is the restaurant is a must to try. If you like local & fresh foods with outstanding ambiance this place is for you.