Roti is a very popular food in every house in most Asian countries. Only in India, 800 million people eat Rotis or chapattis every day. Making perfectly baked Rotis or chapattis may take months or even years to learn technique. But a rotimatic machine can come to ease this problem. You will get well-balanced, evenly cooked, healthy rotis from the first day by using a rotimatic machine.
In most Indian kitchens – roti is a staple food commonly paired with meat curry or vegetables. For people who run out of time but want to eat rotis daily, a roti maker can obviously help them. Especially, when rotis are well-balanced and perfectly baked from each corner – is healthier than traditional pan-made rotis, especially for your heart.
According to Mayo Clinic, whole wheat flour has a substantial nutritional value such as fiber, magnesium, and potassium. Besides its heart benefits, whole wheat flour can protect you from a number of cardiovascular diseases. Up to 15% of the daily recommended fiber you can get from a quarter cup of whole wheat flour. One cup of flour can make six rotis on an average.
A rotimatic machine can play a very important role in homes – where every day, rotis are essential food. There are people who are health concerned also need to eat rotis on a daily basis – so, rotimatic machine can be the savior for all those people. You don't have to practice or spend any time learning the art of baking soft, evenly baked round rotis or chapattis – as this device can help them to make the delicious rotis from the first day.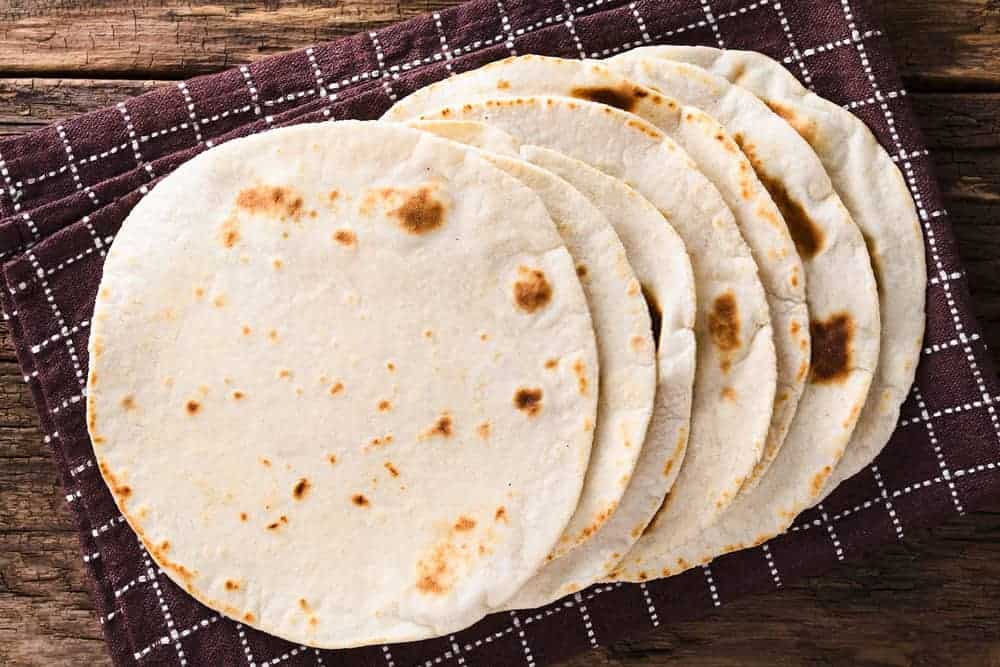 1. Rotis or Chapattis are more delicious
You will be amazed to know that, rotis are made in roti maker is more delicious than traditional pan made. The obvious reason behind the delicious rotis or chapattis every time is that – each roti takes equal time, equally distributed heat, and follows the exact same process for each one.
But in the traditional way, it is not possible to make sure the time and heat for each rotis or chapattis are equal every time.
2. Rotis or Chapattis are healthier with roti maker
In most Asian countries, rotis or chapattis are very popular than bread. As we already know that 800 million Indians eat rotis or chapattis every day – so, it is really important to ensure that the rotis are made in a healthy way. Your health condition mostly depends on how good rotis or chapattis you eat every day.
And using a roti maker ensures you get each and every time high-quality, well-baked roti. When you eat a roti that is cooked equally from all sides – has high nutrition and they are comparatively more digestive as well.
High fiber is really important for a healthy heart – and a roti maker can keep your roti well-baked, equally heated from all the sides ensures the highest amount of fiber in each Rotis or chapattis.
Handmade rotis can never ensure all the sides of roti are equally cooked – and as a result, you lost a huge amount of fiber every time.
3. Easy to use for beginners
Making an evenly cooked and perfectly round rotis or chapattis requires a lot of practice. It may take a lot of time like months or even years to learn the art of making perfectly cooked round rotis.
And if you are already sick of undercooked, burnt Rotis or chapattis or flatbread – we strongly recommend you to buy a rotimatic machine for you and see the differences for yourself.
Rotimatic machine is easy to use for beginners – that anyone can use it and get the perfectly baked round rotis every time.
In just 3 steps, anyone at any age can make perfectly cooked round rotis or chapattis.
Add water and flour in the right place
Choose how you like your rotis – like thickness, softness and oil (optional)
And choose how many rotis you want – and press the start button, that's it.
Each roti will take around 90 seconds to be cooked. For everyday needs and for any get-together – you can make as much as you want without any hassle.
4. Value for Investment
I can bet you will regret it sooner than expected if you buy an inexpensive roti maker. So, make sure you buy a branded roti maker to get the best value for your investment.
While searching in the market for a roti maker – you may find a machine that doesn't cost you so much, but hey, it's better to be safe than sorry, right? Cheap roti makers are not made for using years without any problem.
And we are here to avoid problems – not to bring problems in our lives, right? So, spend your money as a one-time investment and enjoy it for years without any hassle. An expensive roti maker is worth your money and you'll see the differences by yourself if you take a while to read the comments of any inexpensive roti maker.
5. Save your money
Moreover, you can save a lot of money on gas usage by switching your cooking from gas to electricity. With less electricity power – roti makers can make a lot of rotis and save your money on gas.
Using a roti maker not only saves your money – but also saves your time as well. making rotis or chapattis using a roti maker is more hassle-free.
Well, now you know how a rotimatic machine can help you and why they are worth your investment. In today's busy days, a roti maker is a really important appliance in your kitchen. You don't have to practice to get the delicious food – it saves your time, money and makes your work hassle-free as well. It really worth your investment but make sure you don't buy a cheap roti maker as the device will disappoint as soon as you've not expected.
Hope you enjoy the information and please let us know if you have any suggestions or questions – we really appreciate your comments.
Question: Are you using a rotimatic, or any other roti maker already, and what problem you're facing with this kind of device.
Do you really think – a rotimatic is worth your investment? Please comment below and we really appreciate your thoughts.