Cleaning your Frigidaire oven is an essential part of kitchen maintenance to ensure optimal performance and extend the lifespan of your appliance. Over time, grease, spills, and baked-on residues can accumulate, affecting the oven's efficiency and even tainting the flavour of your cooked dishes. This guide will walk you through the steps to clean your Frigidaire oven effectively, providing you with a sparkling and hygienic cooking environment.
What to Clean in Frigidaire Oven
Cleaning a Frigidaire oven involves removing grease, stains, and residues from interior and exterior surfaces. It helps eliminate unpleasant odours, prevents smoke during cooking, and maintains the oven's heating efficiency. Regular cleaning also makes it easier to spot potential issues with the range and keeps it looking its best.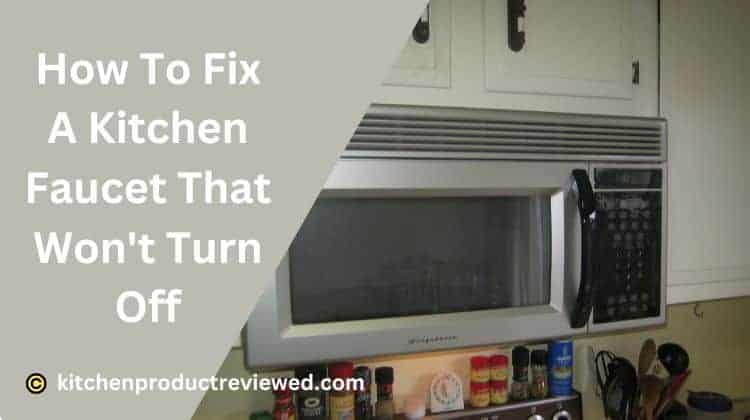 How to do it:
Gather the necessary supplies
You will need rubber gloves, a soft cloth, a sponge, mild dish soap, baking soda, vinegar, water, and a plastic scraper.
Safety first
Before cleaning, ensure the oven is turned off and cool to the touch. Disconnect the power by unplugging the appliance or turning off the circuit breaker.
Remove oven racks
Take out all oven racks and set them aside. Soak them in warm, soapy water or follow the manufacturer's instructions for cleaning.
Wipe away loose debris.
Use a soft cloth or sponge to remove loose debris and crumbs from the oven's interior. Be gentle to avoid scratching the surfaces.
Make a baking soda paste.
Mix baking soda with water in a small bowl to create a paste-like consistency. Adjust the amounts until you achieve a spreadable texture.
Apply the baking soda paste.
Using a sponge or cloth, apply the baking soda paste to the interior surfaces of the oven, focusing on areas with stubborn stains and buildup. Avoid applying the paste to heating elements or vents.
Let it sit
Leave the baking soda paste on the oven surfaces overnight or overnight. This allows the paste to penetrate and loosen grime.
Wipe and scrub
After the waiting period, dampen a cloth or sponge with water and use it to wipe away the baking soda paste. For stubborn stains, gently scrub with a plastic scraper or non-abrasive sponge.
Clean oven racks
While the baking soda paste works, scrub the oven racks with a sponge or brush. Rinse them thoroughly with water and dry them before placing them back into the oven.
Address tough stains
If any stains persist, create a solution of equal vinegar and water. Apply this mixture to the stubborn spots and let it sit for a few minutes before wiping it away.
Clean the oven window.
For the oven window, spray it with a vinegar-water solution or a glass cleaner. Wipe it clean with a soft cloth or paper towel.
Wipe down the exterior.
Use a cloth or sponge dampened with mild dish soap and water to clean the exterior surfaces of the oven. Pay attention to control knobs, display panels, and handles. Rinse with a clean, damp cloth to remove any soap residue.
Dry and reassemble
Thoroughly dry all the cleaned surfaces, including oven racks, before reassembling them in the oven. Plug the range back in or turn on the circuit breaker.
Frequently Asked Questions
1. Can I use oven cleaners on my Frigidaire oven?
Using oven cleaners on Frigidaire ovens is generally not recommended, as they can damage the finish. Stick to the baking soda and vinegar method mentioned above.
2. How often should I clean my Frigidaire oven?
It is advisable to clean your oven at least once every three months or more frequently if you notice significant buildup or spills.
3. Can I clean the oven racks in the dishwasher?
While some Frigidaire oven racks are dishwasher-safe, it's essential to consult the manufacturer's instructions to be specific. If they are not dishwasher-safe, handwashing with warm, soapy water is recommended.
4. Are there any parts I should avoid cleaning?
Avoid getting the baking soda paste, vinegar, or water on the heating elements, electrical connections, or vents. These areas are sensitive and can be damaged by moisture.
5. Can I use abrasive cleaners or scouring pads on my oven?
No, avoiding using abrasive cleaners or scouring pads is best, as they can scratch the oven's surfaces. Stick to soft cloths, sponges, or non-abrasive scrubbers.
6. How do I remove stubborn grease stains?
You can use a mixture of baking soda and water or grease-cutting dish soap for stubborn grease stains. Apply it directly to the colours, let it sit for a while, and then scrub gently with a non-abrasive sponge.
7. How can I prevent odours in my oven?
To prevent odours, avoid letting food or spills accumulate in the oven. Clean up spills promptly, use oven-safe containers for cooking, and place a baking sheet or aluminium foil beneath dishes that may bubble or spill over.
8. Can I use vinegar alone to clean the oven?
While vinegar can be effective for general cleaning, it may not be potent enough to tackle stubborn stains or baked-on residues. Mixing vinegar with baking soda or using it as a vinegar-water solution is usually more effective.
Final Words
Cleaning your Frigidaire oven is a straightforward process that can help maintain its performance, eliminate odours, and prolong its lifespan. By following the steps outlined above and incorporating the suggested cleaning frequency, you can ensure a hygienic and pleasant cooking experience. For any model-specific recommendations or precautions, consult your Frigidaire oven's specific cleaning instructions in the user manual.