Today, we are presenting Breville BOV845BSS Review for you.
If Intelligence is the only thing that charms you up, then I have something for you to boast. Ever wondered what you can even have a smart device that is typically known as an oven? Trust me, it won't act like your regular uninteresting oven as it has a lot more to offer. Questions are floating, right? Chill its none other than the Smart convection plus toaster plus oven from Breville. This BOV845BSS model is a multi-talented, versatile oven that comes with various kinds of features to use. And if you want to know more about the features, this Breville bov845bss smart oven pro reviews will help you out.
Here is a complete Breville BOV845BSS Review which will tell you everything you need to know and make sure you have read before you purchase this product.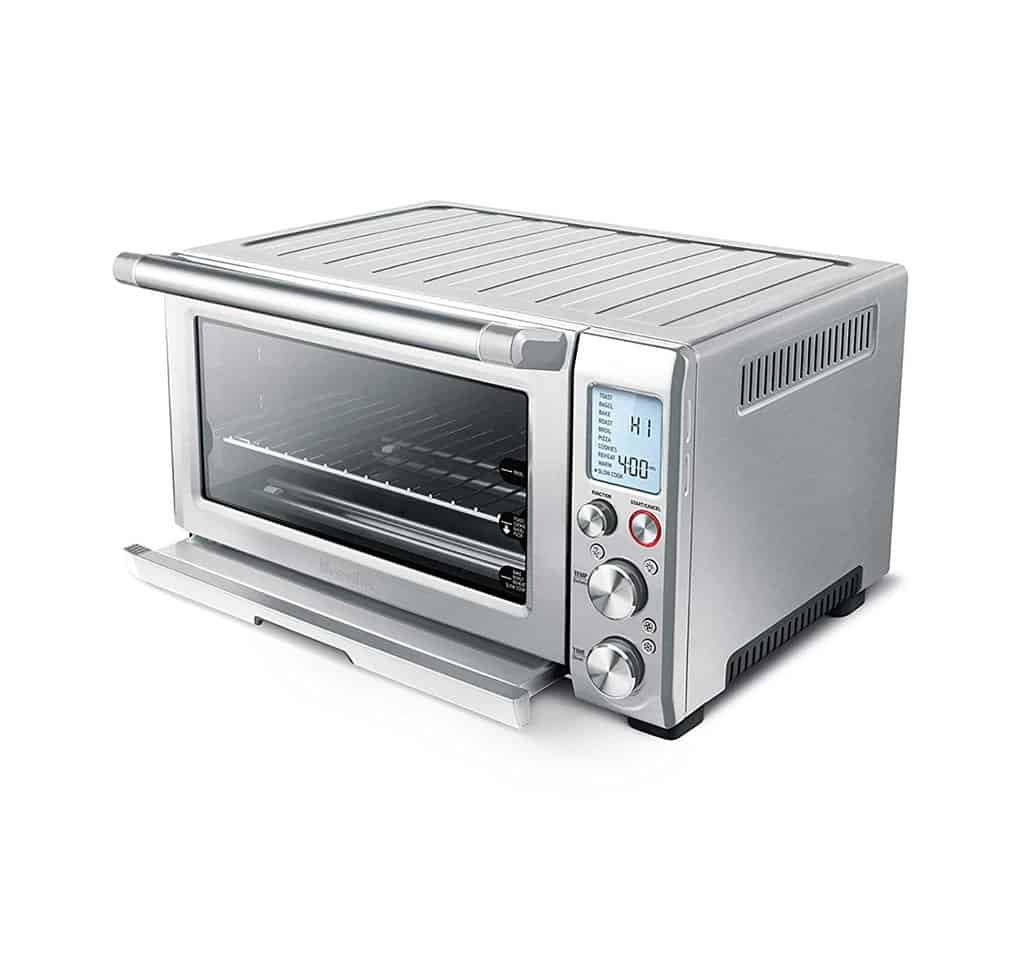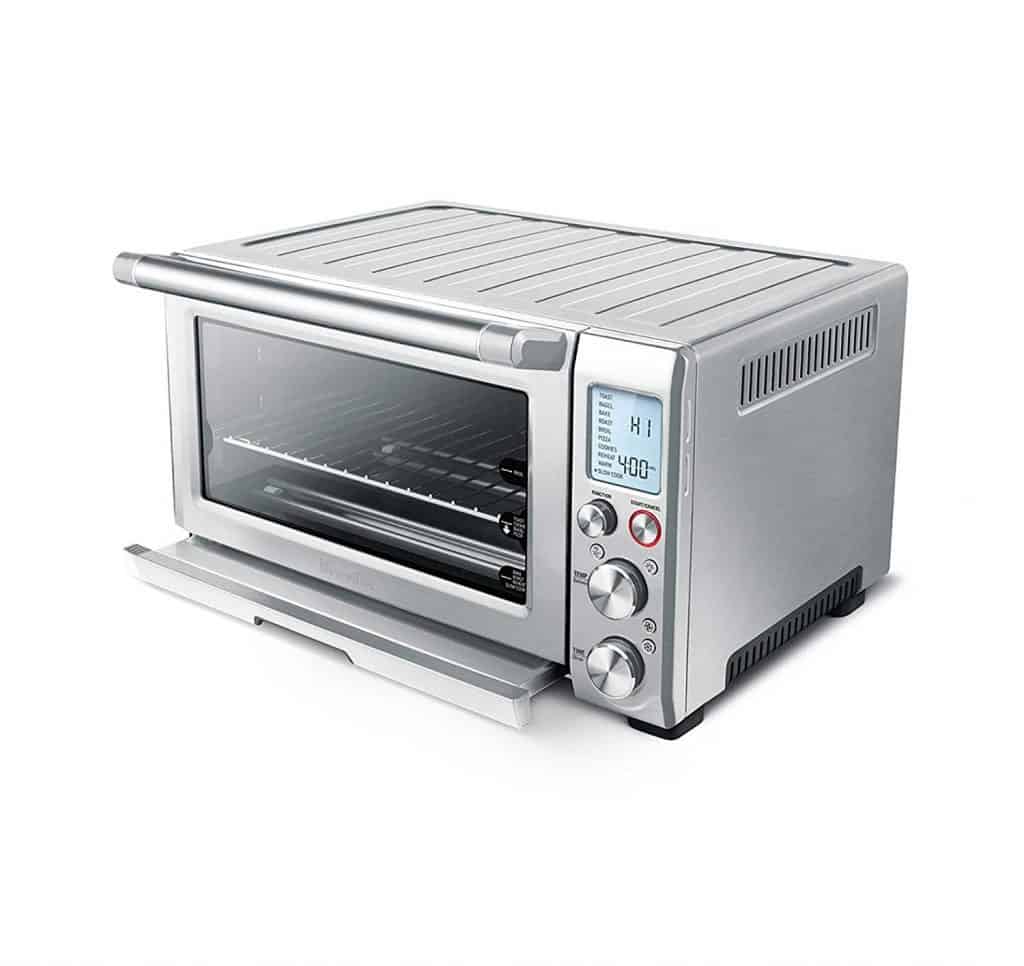 Click Here To See Current Price on Amazon
Well, we have discussed a lot about this model BOV845BSS comes from Breville and covered almost everything you want to know and you must need to know as well.
Features of Breville BOV845BSS
So, if you want to find out if the Breville BOV845BSS has what it takes to be your next purchase, then stay with us and continue reading our Breville BOV845BSS review! Also, if you want, make sure that you check out our ultimate convection ovens reviews.
Intelligent Quotient
The first cause to have this BOV845BSS review is for its Element IQ feature. Well, Breville would not call their oven smart if it did not have this feature. So you can say that intelligence is a big deal for the brand and they have invested smartly to it. However, talking about the feature, this Element IQ is a heating system that senses automatically where heat will be needed the most with its 5 different quartz heating elements. It has a Keep warm option that activates automatically when your food is done with cooking. Moreover, you will also love the oven for having 10 cooking modes starting from warm, reheat, cookie, pizza, broil to bake, roast, toast, bagel and slow cook. As this is a convection cooking oven, this machine wonderfully has a lot of things to offer. So, this versatile piece can replace several machines.
House
If you talk about how much food it has the capacity to shelter, I would say huge. While other ovens boast to fit a large 12-inch sized pizza, well they will be jealous once they know that this oven can house 13-inch pizza. So you can say that Breville BOV845BSS is smart enough to welcome big sized foods as it is really a generous kind machine. Even if you have to pack tiffin for your family, you can toast 6 slices of delectable sandwiches all at once. And you will have no hassle to keep toasting bread over and over. Hence, as the oven has a lot to offer, it deserves to have a review.
Also Read: Breville BOV800XL here.
Warm up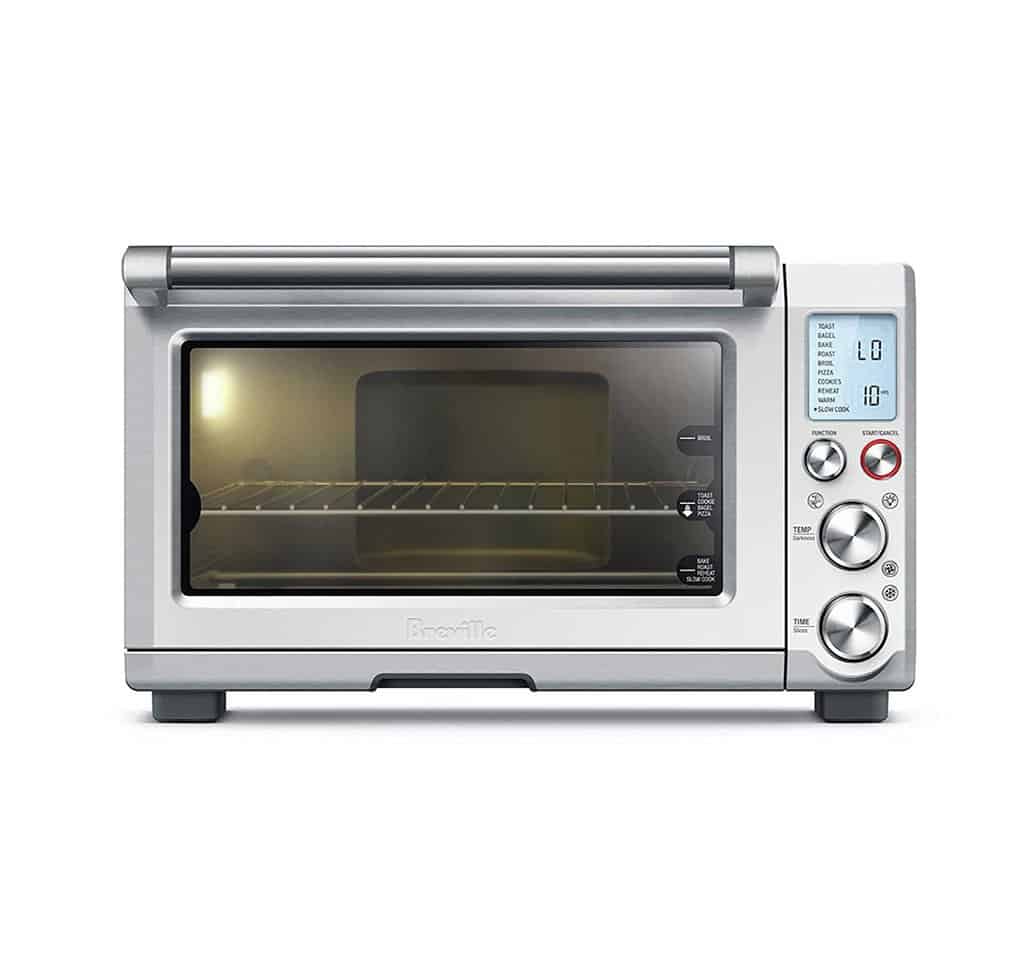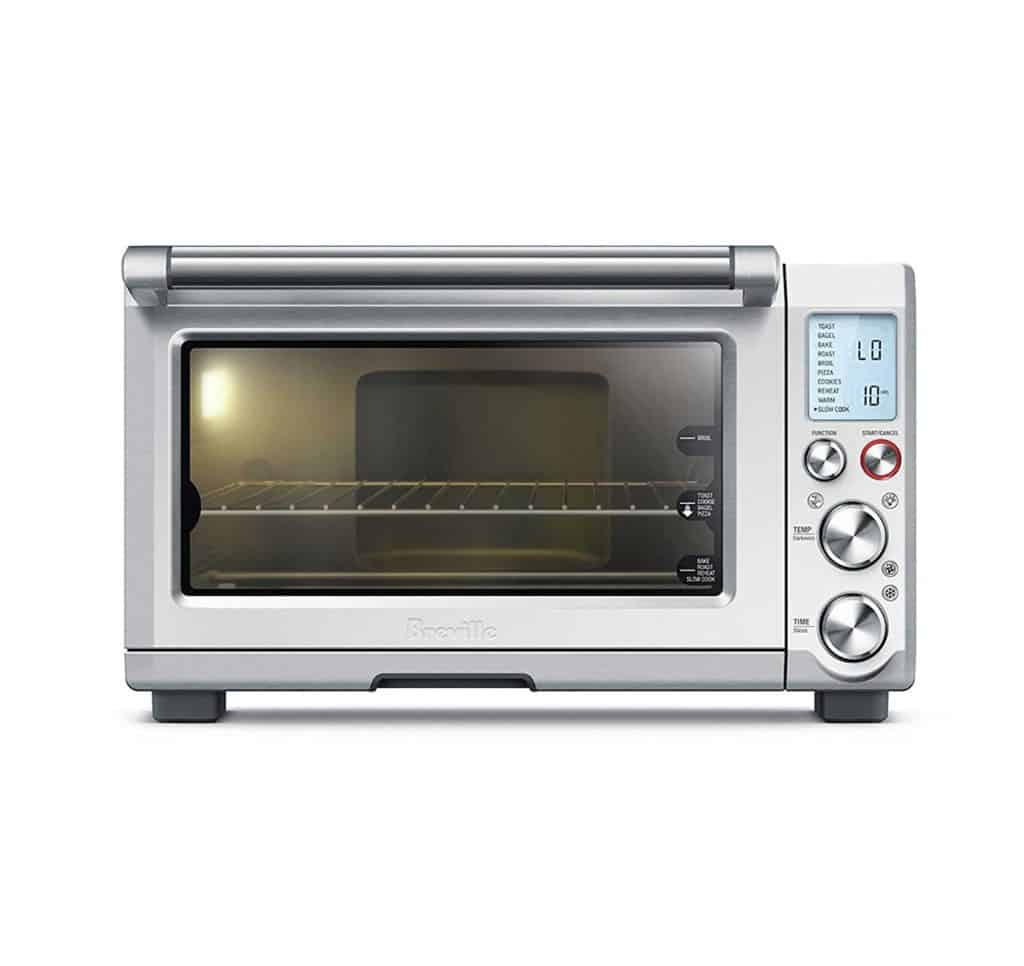 What's the first thing you would look for in an oven? That it should give a fine heat to cook your food? Well, that's why you are reading this BOV845BSS review right? However, this model does give a great heat and as it has convection setting you will have more perks of cooking food. The model has a built-in fan that distributes heated air all over the food so that it can cook the food evenly and quickly speeding that cooking process. But the worst thing about the heat is, it doesn't only get heated inside but outside as well. Yes, just like most of the ovens, it too gets hot outside while it's warming the food inside. So you should definitely be careful touching the outer part of the oven after using it.
Click Here To See Current Price on Amazon
Rack Eject
The good thing about this oven is it comes with an auto-eject rack system: something that you would definitely want your oven to have. While many of the ovens lack this feature, there is this Breville oven that's having this feature and rocking it like a pro. However, it too has some limitations as in the auto-eject system works only for the middle toast layer. So as for the top and bottom layer, you have to eject the rack manually. However, you would still love the oven, Breville bov845bss' best price, and to use it anyway no matter what happens.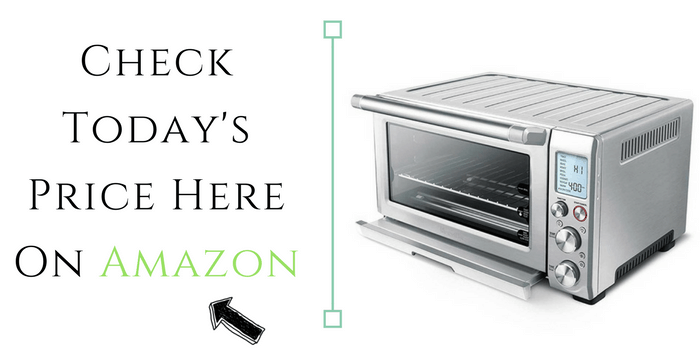 Let's Watch a Video Review!
Also Read: Breville BOV450XL
Pros:
The Element IQ feature provides ideal heat concentration to cook the food perfectly; neither overcooked nor undercooked.
The slow cooking option from 4 to 10 hours is perfect for warm, flavor oozing foods.
It is easy to clean the interior of the oven for its non-stick coating.
The meal remains warm for up to two hours for its automatic turn on the feature.
The fan helps in distributing heat evenly and speeding up cooking.
It allows for cooking larger batches of food at one go.
Cons:
The oven gets heated up when in use.
The auto-eject rack system works the only for the middle layer.
The preset functions do not work greatly.
The oven might not provide expected durability.
Click Here To See Current Price on Amazon
Frequently Asked Questions (FAQ's)
1: Can you use aluminum foil in the oven?
Answer: The oven is quite similar to the traditional oven, so you can use it with similar expectations. Owing to the quartz heating elements and the size of the cavity, you should take some cautions while using aluminum foil for preventing direct contact especially with the top heating elements. Be very careful to wrap the food tightly so that it does not contact with the heating elements
2: Is the oven convection only?
Answer: No you can also use the oven as the regular one.
3: Can I clean my oven without using chemicals?
Answer: Yes, of course. It's okay if you don't want to use any chemicals for cleaning purposes. In fact, there are amazing ways to clean an oven without using chemicals. [Here]
4: Can you use parchment paper in the oven?
Answer: No, it is definitely not safe to use parchment paper in the oven, as soon as the paper touches the heating coil, it will damage the unit.
5: Can the oven fit 9 by 13 pan?
Answer: yes, the oven can fit 9 by 13 pan.
6: What are the Inside dimensions?
Answer: The dimensions of the oven with the shelf at the lowest position are: 5.5 inches high by 13.5 inches wide and 11.5 inches deep. There's also a bit circular cutout in the middle of the back that allows for the 13 inches pizza pan to fit.
Click Here To See Current Price on Amazon
As this Breville BOV845BSS review was to help you know more about the oven, I hope it helped. Looking at the negative sides, the oven does disappoint you for getting the exterior surface hot, but if you think about the good sides, you will definitely call the oven a smart one. So, Breville would never name their product smart if it does not work smartly.
Related Buyer's guides
Last update on 2022-06-09 / Affiliate links / Images from Amazon Product Advertising API