Today, we are presenting Breville BOV450XL Review!
An oven is one of the most modern appliances to be used as a stove cannot fulfill many of your wishes of craving. Hence, every kitchen deserves an oven so that it can serve the most delectable dish you think of. While your family demands to get a freshly baked pizza, you are likely to go towards the oven with it. However, if you think what oven can bring a smile on your face, you can have a look at this Mini Smart oven from Breville. It is mini, it is smart, and it is able to do almost everything you want. Hence, how about we start a Breville BOV450XL Review to highlight what features does it have?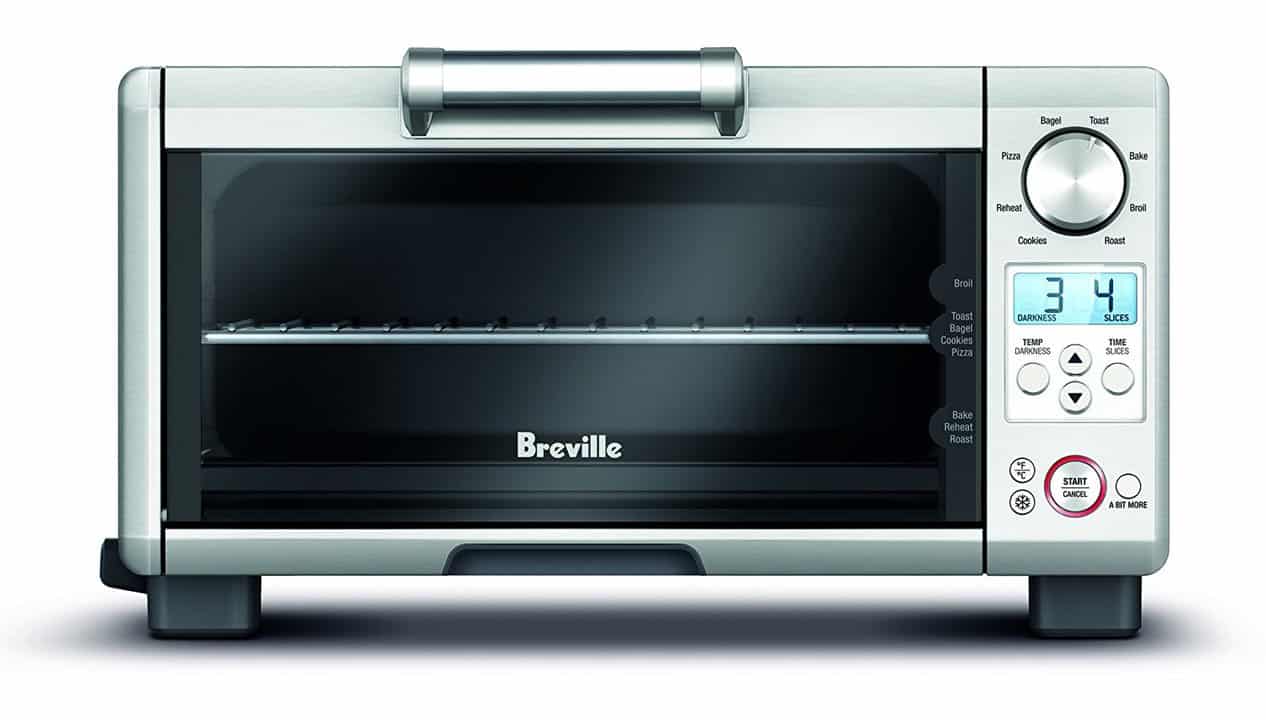 >>>Click Here to See Today's Price on Amazon<<<
Features of Breville BOV450XL:
Let's talk about the features of Breville BOV450XL now. Yeah, it is a good one but why? Remember, we talked about another Breville oven (Breville BOV900BSS and Breville BOV800XL) in our ultimate convection ovens review guide. This particular model didn't make it there, but the features are still great. Let's have a look.
Meal Appeal
It's been seen that this Mini Smarty has been able to make some fluffy golden cakes and delectable crispy cookies. Not only that, it also made chicken drumsticks with crunchy skins and juicy meat. However, the baking performance definitely can live up to your expectation but when it comes to retaining moisture, it might not score well. Although this mini creature will not give you dry food, if you are carrying a great expectation, it's not going to please you properly with its average moist taste. So, Breville BOV450XL will indeed be a good buy if you want some well-baked desert for yourself.
Toasty Operation
Another reason to come up with Breville BOV450XL Review is for its toaster like performance. The Mini Smart oven has been seen to make toasts with a great degree of constancy and evenness. You can see some sear spots at the edge of the toast map. Even if it did not have a bagel function, the Breville BOV450XL is able to make an outstanding bagel with evenly toasted face and chewy backside. So you can expect some great results from this Mini Smart Oven.
Melt The Frost
If you think of checking out how the oven performs in frozen food test, you can assure yourself that it will give a great result.  With a good score, the oven can warm great frozen pizza yet it might lack a bit of crunchiness in the crust. But this won't lessen the taste of the food. And as for the capacity, although it says itself Mini but it can house a 12-inch pizza greatly to make with the crispy crust at the edge. So if you want to make your own pizza, this will be a good buy. However, if you think of cooking Tater tots you will be pleased to it coming out pleasingly crunchy on the outside with the moist inside.
>>>Click Here to See Today's Price on Amazon<<<
Temperature Testing
Before writing up this Breville BOV450XL Review, we looked over the accuracy of the temperature and found out it is able to reach the selected temperature faster than the other rivals. So if you set the temperature to a certain number, it will get into it quickly. While many of the ovens take about 15 minutes to go up to 450˚F, the Breville BOV450XL is able to reach there in below 10 minutes. Hence, the oven deserved to have this Breville BOV450XL Review to highlight its existence.
Jobs With The Oven
Although it is mini in size, the oven still lets you put the rack at 3 different heights. So it allows you to adjust its position for baking, broiling, and toasting. The oven comes with a knob to cycle through 8 different modes of cooking including roast, broil, bake, toast, bagel, pizza, reheat, and cookies. Once you pick a mode, the duration and temperature can be adjusted via poking the temperature and time button. However, you can also use a set of arrow buttons for increasing and decreasing. Hence, these are some things that definitely are needed to be highlighted in the BrevilleBOV450XL Review.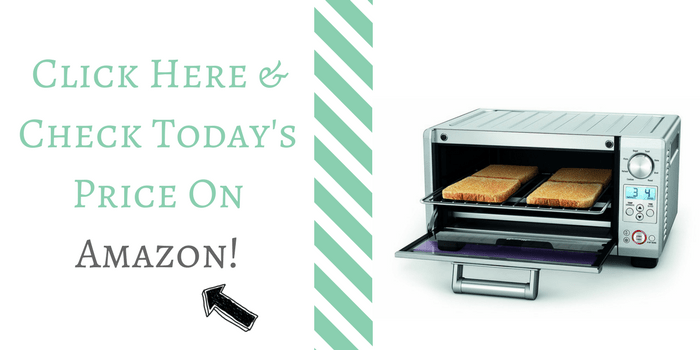 Let's Watch a Video review!
Also Read: Read Breville Bov650XL &  Breville BOV845BSS.
Pros:
It offers a broad range of functions and smart heating technology despite being compact in size.
The preset systems make it faster and easier to use the oven, so no guesswork involved.
The oven is able to cook evenly and quickly.
It takes about 10 minutes to reach the temperature that you preset.
It comes with a removable tray for easy cleanup.
The oven does not make a noise like the other ones.
Cons:
It lacks crispiness if you defrost already-cooked pizza using the oven.
this does not hold moisture in the food that well.
It does not come with a fan for convection cooking.
The oven gets hot when in use.
A little bit pricier than other ovens.
The does not slide out easily.
>>>Click Here to See Today's Price on Amazon<<<
Frequently Asked Questions(FAQs)
 Does the top of the oven get hot while using?
Yes, the top of the oven gets really hot when in use.
 What's the biggest lasagna pan you can use in the oven? Is it possible to boil a chicken? Can you bake a cake in it?
The oven comes with a pan so you can make a small lasagna in. It comes square in shape. However, you can use a 9 by 9 square pan beside that one. You can also fit around the pan for baking the cake or any other pie dish. As for broiling, yes you can broil a chicken but if it is broiled in parts rather than the whole.
 How many amps of electricity the oven draw while cooking at a fairly high heat?
The oven unit is rated as 1800 watts. So its peak load is going to be 15 amps r.m.s. if you divide 1800 by 120volts.
 What's the useful interior height?
The useful interior height is 4-inch, that is from the rack at the bottom spot to the top.
How Much Does This Oven Cost on Amazon
If you are looking for a smart oven, this oven would definitely come first on your list. Although it might not score well by Breville in cooking some of the dishes perfectly if think of making on your own, it definitely will give you are well-cooked food. So, overall, from the Breville BOV450XL Review, it can be stated that this oven is able to give a really good performance with a super delectable meal.


Related Buyer's guides