Many ovens have come and become famous for their outstanding performance. But being generous in size like their features, there would still be one thing that pulls your mood down. The ovens may boast to have a variety of feature, but what about the size? Isn't it important as well?? How about I tell you that you can have almost all the features that you can have in bigger size in a mini version of the oven? Hence for this, I will be giving all the spotlight to that one model which is known as a smart oven for Breville: it is Breville BOV650XL, a mini version of the bigger model BOV800XL. So, let's not extend the write more and start a Breville BOV650XL review.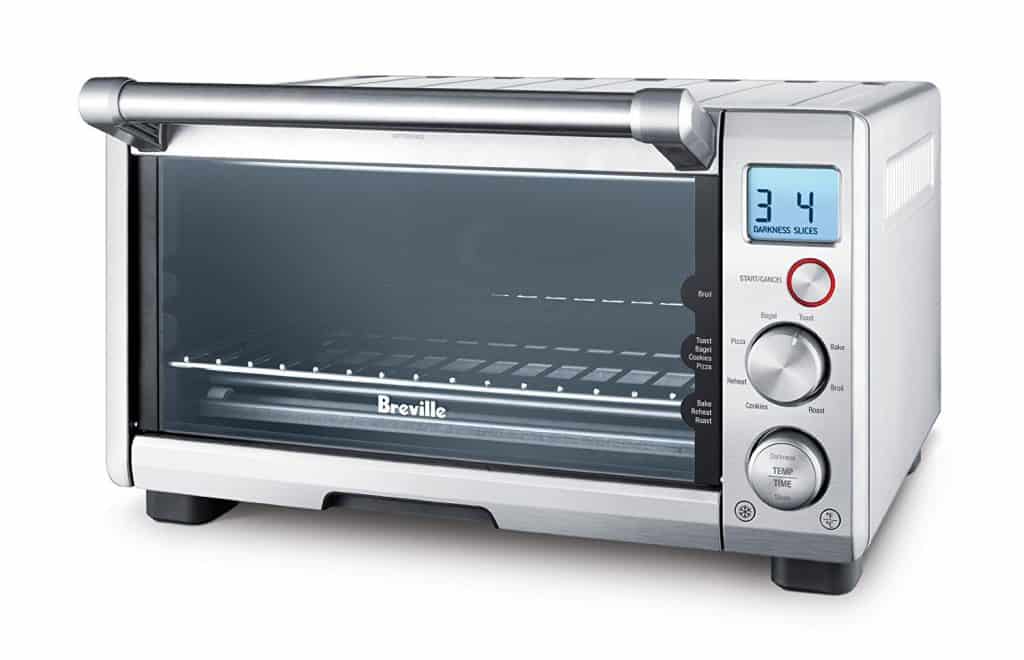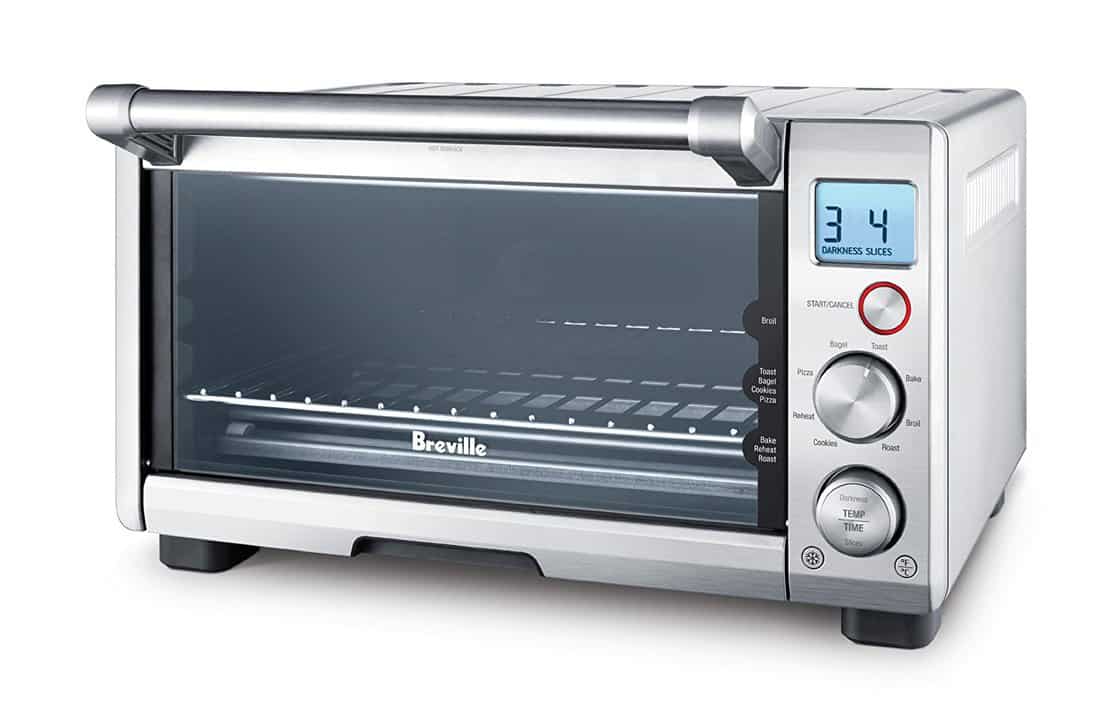 >>>Click Here To See Current Price on Amazon<<<
We discussed enough convection ovens in our website before.In fact, we actually did reviews on Breville BOV450XL and Breville BOV800XL before. But this one is different.
Features of Breville BOV650XL
Obviously, we will start with the features of this interesting oven.Trust us, there is a lot to talk about here in the features arena.
Element IQ for Food
Just like the other Breville models, this BOV650XL is also equipped with smart functions. It has got an Element IQ feature through which the oven cooks the food. Highlighting more, the Element IQ adjusts the power automatically where it is needed the most for each of the 8 preset functions. As a result, it helps deliver the correct cooking temperature at the right time. However, the oven is known as a versatile oven as it has a variety of cooking modes for you to try. These are Reheat, Cookies, Pizza, Broil, Roast, Toast, Bake, and Bagel. Thus you can say, this oven is able to replace many of other ovens just for your convenience.
Compact
Many models come with really great features, but what disappoints the most is their giant size. Bigger models might perform just like the way you wish for, but you have to have a great countertop area to place the oven. Well, in this case, the Breville BOV650XL is a savior. It does not only have features like the bigger one has, but also has compact dimensions so you can place in your kitchen. The oven is friendly enough to have a good space so you can keep other stuff as well. However, being mini in size, it does not lessen the capacity of the food for accommodation. The Breville BOV650XL is able to house a 12-inch pizza or you can say 4 slices of sandwiches at once.
Non-Convection
This would be one of the biggest downsides of this oven. While many of you might get confused if it has a convection setting, well unfortunately no. This is the reason that I have thought to have a BOV650XL review as it will clear many of your thoughts. However, it has all the modes and features that you want in an oven but lacks convection setting. Which means it does not have a convection fan to circulate heated air throughout the food. So if you want to do a lot of chores related to baking and reheating, you might not want to consider having this one. So, hope this Breville BOV650XL Review has helped you to know about the existence of this great model.
>>>See How much this costs On Amazon<<<
Extras
The Breville BOV650XL comes with some great accessories be it 10 inches by 10-inch broil rack or by inch by 10-inch pan for baking. Talking about the rack, the oven has 3 style rack system, so you can use the rack to place it anywhere you want. You will find most of the ovens having 1 or 2 style rack system no matter how big in size they are, yet this one being smaller has more rack positions to use which other models lack. But what disappoints the most is its non-auto-eject feature. Yes, this oven does not provide any auto-eject feature. So you have to pull out the rack manually, that is by your hand. Hence, these are some things that definitely are needed to be highlighted in the BOV650XL Review.
Specifications:
It has a backlit LED screen that changes from blue to orange while the unit is in use.
It has controls so you can cook via adjusting the temperature, time, and heating condition automatically.
It comes with a 3 rack position system.
You will get extra 10 inches by 10-inch broil rack or by inch by 10-inch pan for baking.
The oven features a removable crumb tray.
The dimensions: 17-inch wide x 15-inch deep x 10 inch high for the exterior, and 11.5-inch wide x 10-inch deep x 25 inch high for the interior.
Also, there is an updated model Breville BOV800XL on Amazon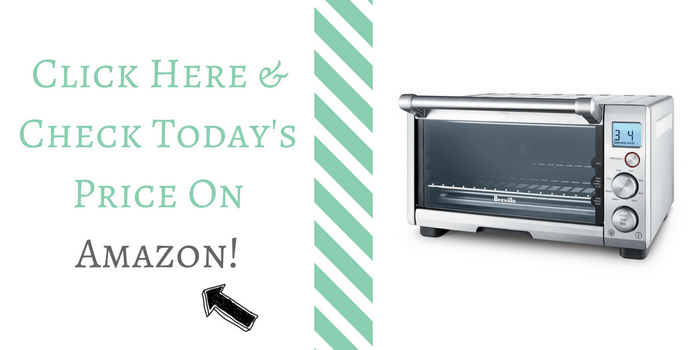 Let's Watch a Video Review!

Also read: Cuisinart CMW 200 Review
Pros:
The oven is compact in size, so it can fit in any of your countertops by saving a good space for other items.
You can convert the temperature from Celsius to Fahrenheit and vice versa.
The oven has a wide choice of accessories.
It is easy to use the oven.
The Element IQ perfectly distributes the heat automatically where it is needed the most.
The oven has 3 rack positions.
Cons:
The oven has no convection system, which means it does not have a convection fan to circulate hot air.
It does not have the interior light so you might have a hard time monitoring the cooking process.
It has not auto-eject rack system, so you have to manual-eject the rack.
>>>Click Here To See What Customers are Saying on Amazon<<<
Frequently Asked Questions(FAQs)
A: the Exterior dimensions of the oven are: 17-inch wide x 15-inch deep x 10 inches high and the interior dimensions of the oven are: 11.5-inch wide x 10-inch deep x  4.25 inch high for the interior.
No, it is not a convection oven.
Does the tray come out automatically when you open the door?
No, the tray does not come out automatically after opening the door, you have to pull out tray b yourself.
 Does this model have an auto shut off feature?
The model will go into a 'STANDBY' mode after not being adjusted or used for 10 minutes. It lowers the LED screen and will need the turn of a knob or press of a button to 'wake up'. After waking up, the buttons and knobs will respond again. However, it does not shut off completely until you unplug the unit.
So, after going through the Breville BOV650XL Review, you have known that this oven by Breville lacks Convection system, Auto eject rack system, and interior light. No matter how much downsides it might carry, it does not lessen the quality and performance of the oven. Hence, the machine indeed deserves a BOV650XL review.


Related Buyer's guides