When it comes to cooking over an open fire, grilling is the most common and simple way for that. The fire can be produced from gas or burning charcoal. The heat can be slower for roasting or higher for other specific dishes, but its limitation is that it transfers the heat slower comparing to other heating form.
And when it comes to grilling, hot air plays the most important role to do the cooking.
The heavier and more solid the pan is, the better it can hold heat to transfer, right? And we all know that there is no pan is heavier than cast iron, and that's make is suitable for perfect cooking.
And the best part is that the cast iron imparts nutritional iron to your delicious food as well.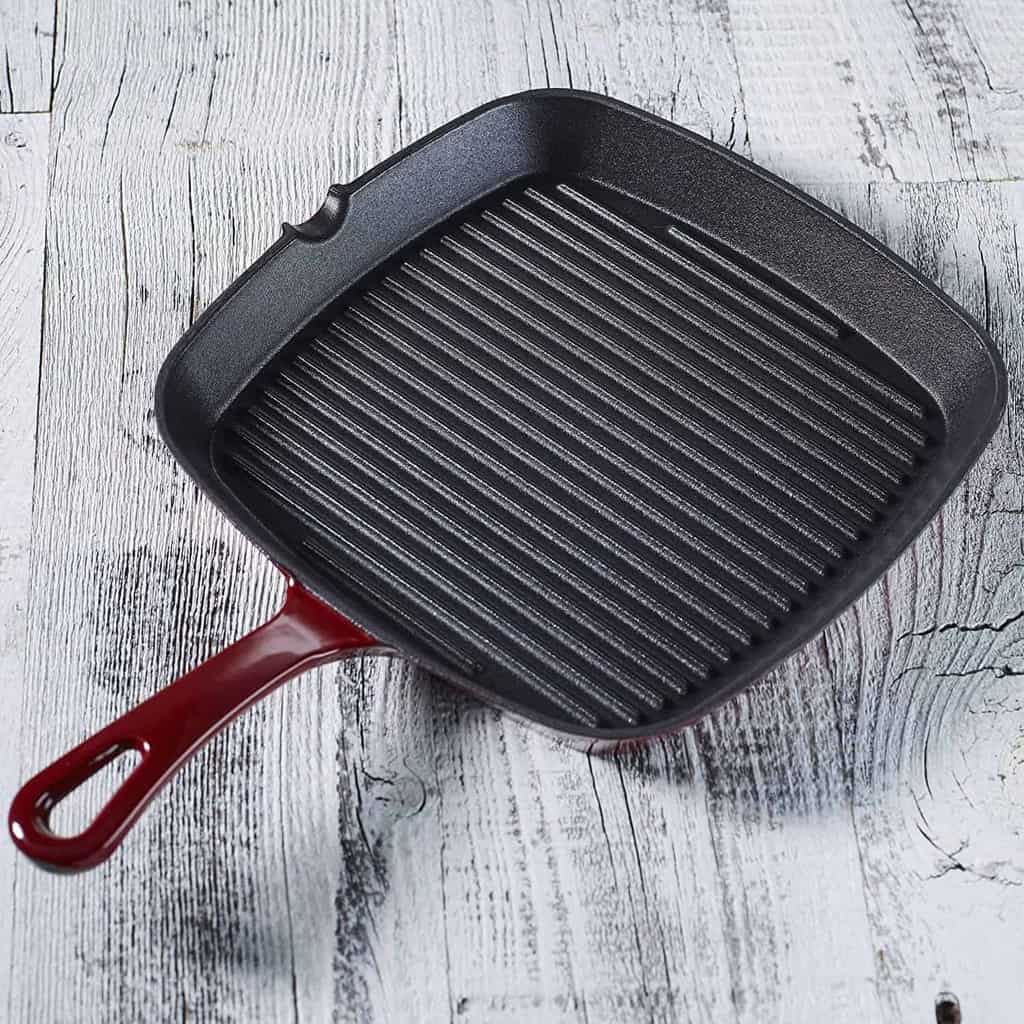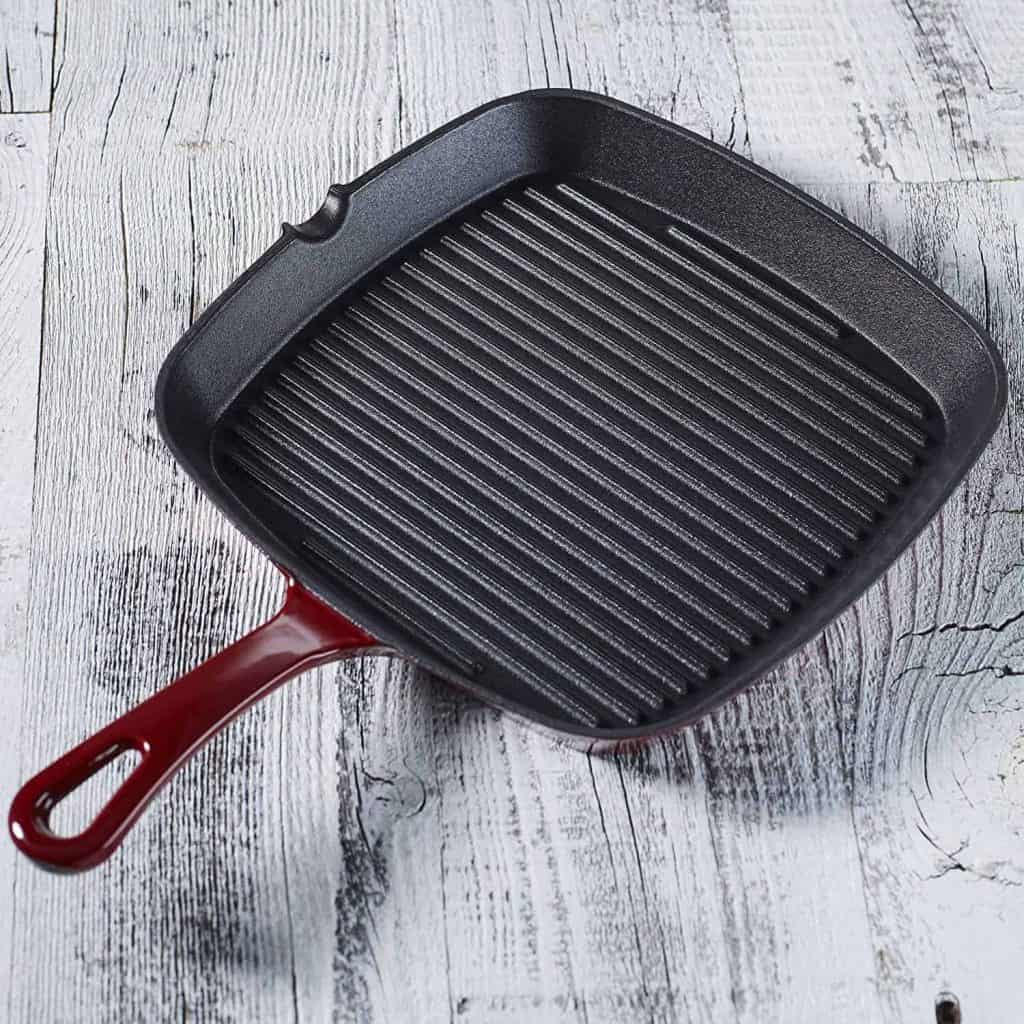 Tips for Using Cast Iron on the Grill
(Easy & Healthy)
1. Let's You Bake on The Grill
Cast iron has the ability to retain heat evenly and that makes it the best vessel to bake on the grill. Well, the cast iron skillet works perfectly as well as amazing when it comes to baking bread, biscuits, pizza, and simple cakes. And the mentioned recipes require shot baking time too. You can use a Dutch oven to bake your heartier bread-like no-knead, before you bake in the Dutch oven – make sure that you have preheated the oven for the perfect result.
Unfortunately, if you don't have a cast-iron grill pan, then don't worry about it. Because you can easily use a stove-top grill pan or pancake griddle for that purpose, right?
2. Keeps Smaller Food Tidy on The Grill
Well, a cast iron pan on the grill can help you like a good friend when it comes to roast cherry tomatoes or blister a bunch of shishito peppers, doesn't it? Convection allows the smoky aromas to flavor these tiny specimens. And you don't need to worry about a grill basket or losing food between the grates.
3. Gives an Excellent Sear on The Grill
Well, use your favorite cast iron skillet on the grill if you want to enjoy really juicy steaks and burgers without wondering about the flame flareups. Sear the steaks or burgers on the skillet for perfect taste and flavor. Also, all the juicy fat will come together in the pan and still you will get distinct flavor too.
Let's Watch A Video On Using Cast Iron on the Grill
[Easier Processes]
4. Can Put It Directly Into The Charcoal
Three primary reasons to use the cast iron pan onto the roaring coals. First one is to bring a boil to Dutch oven water for cooking crab beach side or making potatoes. [Also, you can easily prepare soup in the similar way.] The second one is to make a bi-level cooking setup. Basically, when you need to sear a large piece of meat along with a small thing too like a pork shoulder with bacon or corn on the grates – this will help you a lot at this moment. And that leaves the last reason, right?
5. Turns Your Grill Into A Smoker
Well, you can easily turn your cast iron skillet into a smoker by sticking a skillet on the coals, right? Cook soaked wood chips by placing them on the skillet and the skillet on the charcoal. And the cast iron will burn the wood slowly. You can make effective and inexpensive smoker by following these tips.
I hope, this article helped you to understand the quick Tips for Using Cast Iron on the Grill. If you are fortunate enough of having a cast iron pan then you should definitely know these simple yet effective tips for making your cooking with cast iron pan interesting and versatile your cooking experience.
However, please let us know if you have any suggestions or problems, we would definitely get back to you in a short time.
You are always welcome to share your opinion 😊
Enjoy your grilling through the cast iron pans and share your favorite story with us. We would love to hear from you.