If you are fortunate enough to a have convection oven and also confused how could you be fortunate by having a convection oven rather than having a regular oven? So, stop scratching your head, read on to know the most important tips for using a convection oven, as well as what is the difference between convection oven vs regular oven? Let's jump inside the review!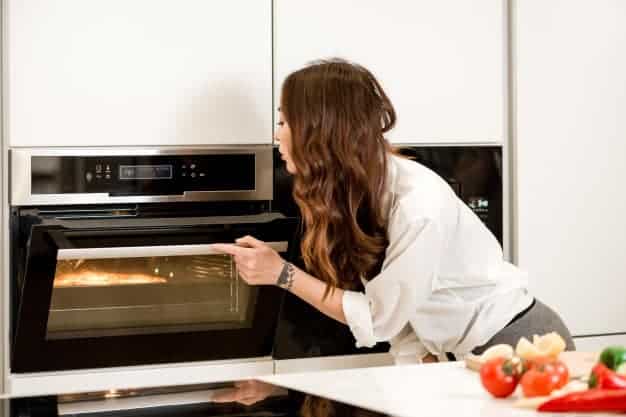 Tips For Using A Convection Oven
First of all, most of the convection oven users (especially, newbies) don't know the differences between them. Then, let's not waste your time & see the main differences between them.
Convection Oven vs Regular Oven
Simply to say, the convection oven has a fan with an exhaust system that circulates the hot air around the meat and vegetables which the regular oven doesn't exist.
While cooking, the fan blows the hot air around the foods and helps to cook them evenly. Also, if you want to serve testy cookies to your guest faster than, the convection oven would definitely help you.
On the other hand, regular ovens have a fixed place (bottom of the oven) from where the hit come, and only because of this the oven takes lot of time to cook your meat and vegetables evenly. So, for healthy and testy meat the food must be have evenly cooked.
And the convection oven does it 25% faster and save your precious times.
A convection oven can be used by electricity or gas, the cooking system will remain same.
[4 Tips] Why Do One Should Use A Convection Oven?
Faster way to cook: Comparing with any regular ovens, using a convection oven is the faster way to cook your meat and vegetables.
Evenly cooking: The fanning system circulates the hot air around the food and in results, testy and healthy foods got evenly cooked as it is. Where we can see, in a regular oven somewhere cooked evenly whereas somewhere remains uncooked.
Save time: The convection oven cooks your food 25% faster than other regular ovens. And it is a great benefit to us.
Save energy: The convection oven cooks faster because of its fanning system. Thus, it cooks faster, it saves energy too.
So, now you know why you should use convection ovens rather than regular ovens. It can actually change the whole game of the style of your cooking. That's where it was necessary to know the tips for using a convection oven!
[4 Ways] When Do You Need To Use A Convection Oven?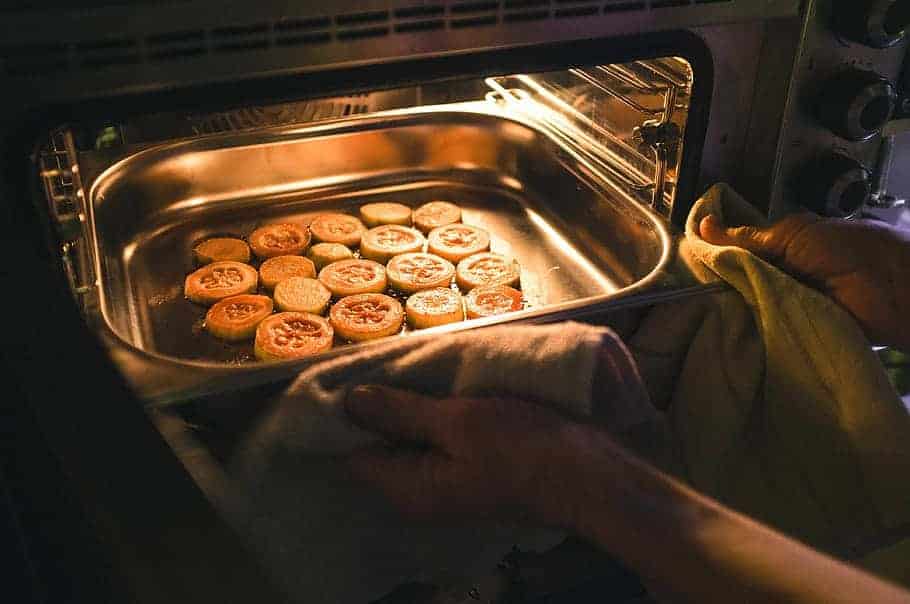 Anytime you are roasting: Roasting foods is always best to taste, whether it is meat or vegetable. However, the roasting can go wrong if it is not cooked evenly. It cooks faster also. So, use a convection oven when you are roasting next time.
When you are baking: For baking pastry and pie, the convection oven is best for them. Because it melts the fat faster and helps to make crispy foods as well it is.
When you are Toasting or Dehydrating: Convection oven easily removes the moisture of your food while toasting or dehydrating keeping the while keeping the test quality as it is.
Another time, when want to have testy and crispy food in a short time, the convection oven can definitely help you with it. The convection oven is famous for its faster cooking benefits as it is that a regular oven can't do.
4. Foods with cover: Food those who need to use a lid or covered up can cook in a convection oven.
So, there are some certain times when you can use a convection oven. Also, there are sometimes when you shouldn't use a convection oven. So, now you know when to use or not to use a convection oven like an expert knows as well.
We thought you should also know about this. Read below.
When Not To Use Convection Oven:
If a food is naturally light and airy then don't use a convection oven. For example, souffles. What will happen in this scenario is when the fan circulates the hot air the whole pan can blow up.
This same thing will happen every time with cake, quick bread, custards and flans. Also, when you are cooking with foil paper or parchment paper.
Shelfs and also a lot of people love to use a convection oven specially for roasting and baking. If still you are confused where you use a convection oven or a regular oven? And want to know which one will be the best for you?
Well, there is a big yes for using a convection oven. I think you should give it a try. In the starting, it will take a little time, but in a short time you will get used to it.
Different Setting(s)
Many convection ovens have some different settings in the convection features area. The convection baking will have a lower fan speed that is good for longer, crispier foods. And the convection roasting will have a higher fan speed and it is best for crisping the out side of meat or vegetable.
Use Less Energy
The convection ovens are actually much energy efficient than other regular ovens. The convection setting uses less energy in compare of the regular ovens. Because of convection setting the food gets cooked much faster, so this setting requires less energy than a regular oven. Therefore, we can say that ultimately by cooking in a convection oven the energy was saved.
So, here is the discussion in brief:
Now you know the necessary Tips For Using A Convection Oven & the differences between convection oven vs regular oven. Also, when to use, not to use, about the benefits of convection settings and more.
We think you have now enough knowledge about convection oven and regular oven like an expert used to have. So, I hope the review was helpful to you. If you want to know anything more about convection oven or a regular oven then leave a comment below and we would love to reply to you.
Thank you!