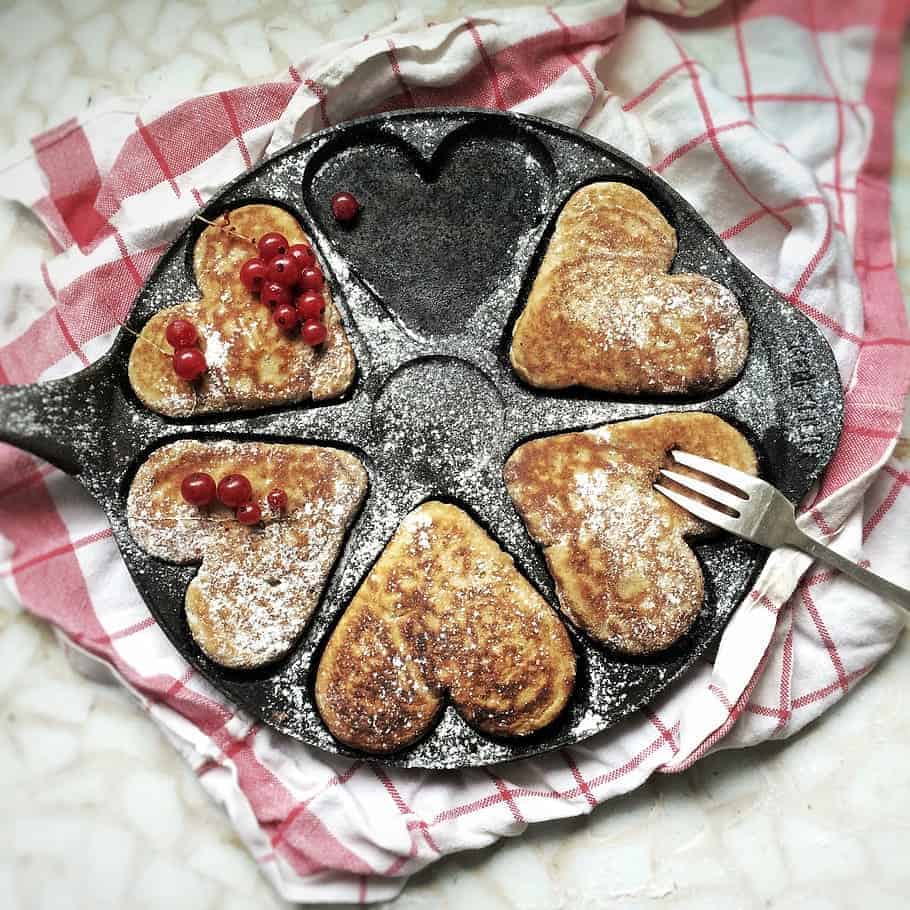 No one wants to see him/herself stuck with the cleaning of a pancake griddle after using it, right? Because, pancake griddles are great for cooking pancakes, but it doesn't mean that it will take a lot of time and effort in cleaning (only if you aren't doing mistakes).
Though pancake griddles are also great for cooking grilled cheese sandwiches, French toast, and a myriad of other foods. And the worst thing is that burnt food and stubborn grease can get stuck on the griddle even if you've soaked it.
Well, to remove the food residue, you can go for aggressive scraping but remember, this would damage the coating on your griddle.
There are multiple ways to clean a pancake griddle and if you want your griddle to stay for long then, you must try more gentle and effective approaches to wash your pancake griddle, right?
Let's Watch A Video on

"How to Clean Pancake Griddle"

Well, here I would love to show you the way I used to clean my pancake griddle. First of all, it's not that tough as it looks. Basically, it's an easier process and if you own a good one, then I can promise that you can keep the look of your griddle like a brand new one for years to come.

Actually, my personal cleaning method works on all the chrome griddle or stainless steel, built-in or countertop (I promise 😊). And if you own a cast iron griddle, don't worry – clean it as you would clean a cast-iron skillet.

You will need few simple things including a flat edge metal spatula, some water and some paper towels to clean your favorite pancake griddle. And if your griddle is really, really dirty, then you would need a drop of dish soap.

The ideal time to clean a griddle is when it's still hot, right? Make sure you don't let food and grease particles cool onto the metal surface.

The magic is that the heat will help you in cleaning the griddle if you don't waste time.
How to Clean Pancake Griddle
(Step-by-step)
Step-1:
To scrap off excess debris – use a flat metal spatula while the griddle is hot. To be safe from scratching it – use the flat edge of the spatula is flat against its surface, simple. For better cleaning – scrap back & forth. And at the end of the griddle – sweep all the crumps into the catch-tray.
Step-2:
Over the griddle surface while the griddle is hot yet – pour water or use a drop of dish soap along with water. And to loosen the greasy build up – let it boil up, isn't is easy?
Step-3:
Use a paper towel on the wet pancake griddle (it would be better if you fold the paper first before use on the griddle). Now to remove the dirty water and debris, place the flat spatula on the folded paper and scrub back and forth.
If you don't get is clear as much as you wanted – just repeat the step 2 & 3.
Step-4:
And now, just wash the catch tray in the sink & here you go!
Done!
However, this complete process takes literally 2 minutes or less, great! There is nothing that I can't get off with this cleaning method after cooking my favorite recipes. And after cleaning the griddle with this method – the griddle still looks brand new!
I hope that I could answer your question "how to clean pancake griddle" and you loved my process of cleaning a griddle, didn't you? I'm not saying that there is no better ways to cleaning a griddle, I just meant to say that I get a better result while cleaning a my griddle and that's the actual reason to share the thoughts with you.
Please let me know what you think, or if you have any question, problems or suggestion then please inform me so that I can also learn from your guys, right?
You are always welcome to share anything about the article or us. It would be an honor to hear from you 😊