Cast iron pans are very useful and versatile kitchen equipment – which helps a lot to enhance the cooking experience in a greater way! A few years ago, when I visited my sister's house and she prepared super deliciously healthy pancakes for me. When I asked her about the secret of these pancakes – she revealed the secret and said that she had used her cast iron pan to make these warmly delicious pancakes.
However, you can make so many other things with a cast iron pan like seafood, steak, pork, and even cheese. These delicious recipes taste amazing than if you cooked them in a skillet or oven. You might be surprised to know that some fruit does very well after a trip on the grill.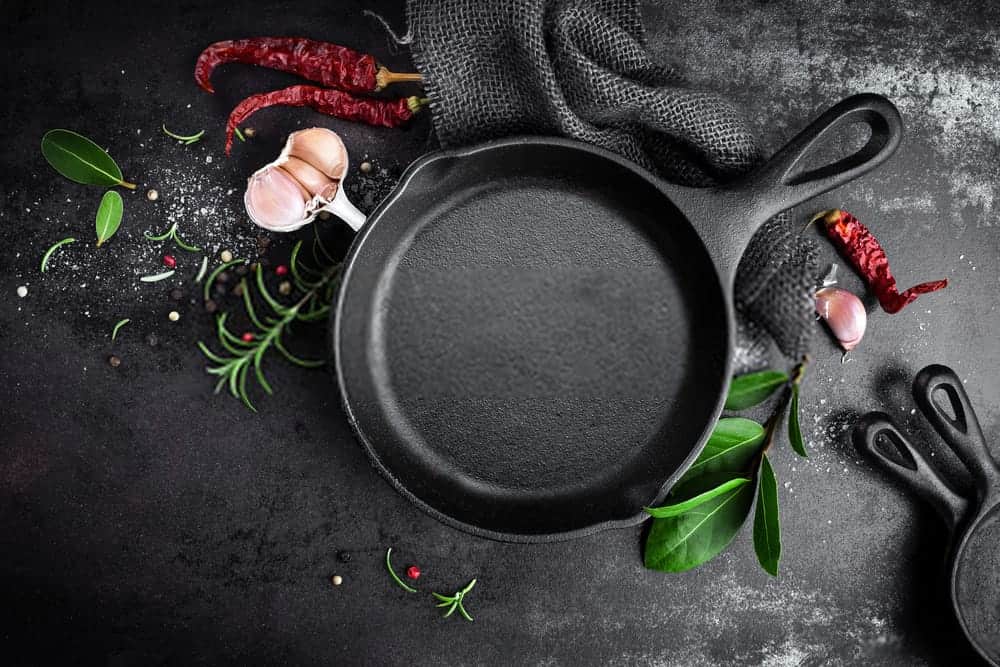 Top-11

Benefits of A

Cast Iron Pan
1. No Toxic Stuff
Though non-stick pans are convenient enough – but they can be scratched up so easily. And you will face problems when a non-stick pan is ultimately scratched – because the pan releases toxic residues to your food. Even a non-stick pan can release toxic fumes into the air – when you are about to preheat a non-stick pan. And you can easily skip both the issues by moving to cast iron.
2. Cast Iron Can Stand The Heat
Even in the hottest of the cooking environment – cast iron can withstand so easily, unlike other types of cookware, right? Put your cast iron cookware on a gas range, over a wood fire, in the oven, or any heat source you feel like – it can handle it all!
3. Food Won't Stick To Them
Let me explain – if you have a properly seasoned or re-seasoned cast iron pan – then the food won't stick to the pan. It's very important to have seasoned cast iron and the pan has to be pre-heated before cooking or reheating anything in it.
4. Cast Iron Is Easy To Clean
You can keep the cast iron clean, especially when it's completely seasoned. You can clean it even without the soap as well – in fact, you should avoid using soap for cleaning purposes as soap will erode the seasoning layer. You can use a paper towel to wipe a cast iron pan clean most of the time. You can also use kosher salt and a bit of cooking oil – if you want a little bit of scrubbing power.
5. Boost Your Iron Intake
Whatever you cook on the cast iron cookware – it adds a little bit of iron to your food. As we already know that – iron plays a very important role in the human body: It strengthens our immune system, maintain energy level and there are some doctors who recommend to their patients with iron deficiencies to use cast iron as a way to get more iron!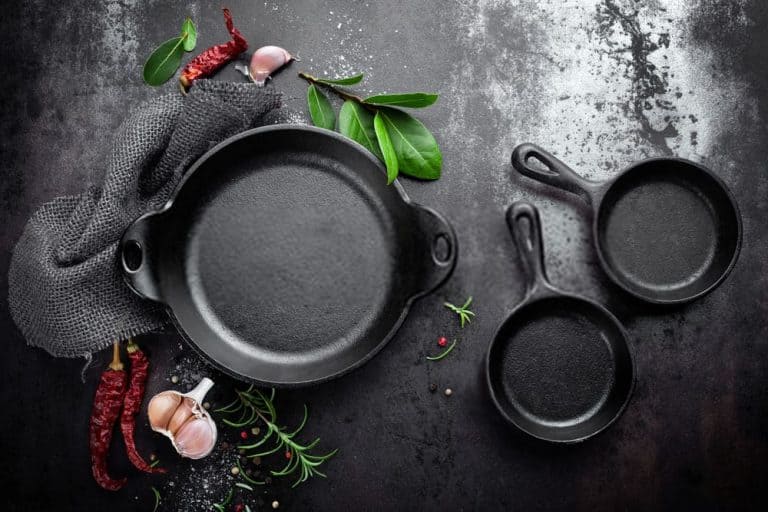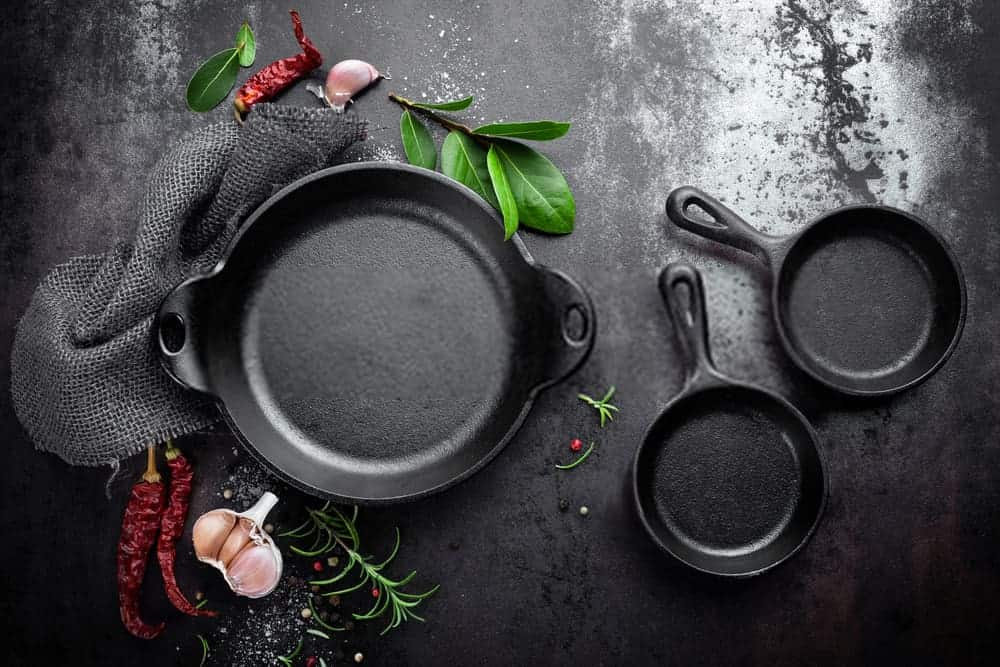 6. They Are Inexpensive – Superb
Cast iron pans are relatively inexpensive in comparison to other types of cookware. For a high-quality stainless-steel pan – you can invest over $100 so easily. But you can buy a pre-seasoned cast iron pan even at $15 (and if you take good care of it – then the pan will last a lifetime for sure!)
7. Beautiful Browning
Whether you want to get a perfect golden-brown finish on French toast or a wonderful sear on a steak – cast iron can help you and makes it easier for you! Comparing to other materials, cast iron can retain the heat better. Because cast iron is so thick and heavy – it can easily brown or fry almost every kind of food you can think of.
8. Better Heat Distribution
And another best thing is that heavy cast iron cookware heats up more evenly compared to other materials, right? Though you will commonly find and experience hot spots when using stainless-steel cookware and non-stick cookware. You will enjoy evenly-cooked foods with a cast iron pan. And best of all, cast iron heats up more slowly and evenly – and you can avoid half-burned, half raw cooking disasters so easily.
9. Use It Like A Grill
Sometimes grilling outside is impractical – whether you don't have access to a yard, or it's the end of winter, right? But you can enjoy grill – just by having a cast iron grill pan as it's sort of like having an indoor grill. And you can get them really hot instantly. Whatever you cook, chicken or steaks – you will get a great searing anytime anywhere! And if you are using a cast iron gill pan like mine – then you will also get beautiful grill marks too.
10. Use Cast Iron Over Any Heat Source
Cast iron pans can be on any heat sources you can imagine. You may find your non-stick and stainless-steel pans pretty useless – if you didn't have access to electric or gas burners, right? But a cast-iron pan can be a remedy for this tough situation if you have one. And you can still rely on and use a cast iron pan over an open flame if you needed to cook over a fire.
11. Cast Irons Are Super Versatile
When it comes to versatility – there is no comparison with cast iron over any kind of cookware, right? It can be used to deep-fry, shallow-fry, grill, sauté, braise, bake, and more. I generally use my cast iron pans to bake delicious desserts like Fudge cake, triple berry cobbler, and many other desserts as well.
I hope you liked the benefits of a cast iron pan and now you know the importance of it as well. They are versatile, very useful, and popular for even heat distribution – which prevents half cooked, half raw cooking disasters.
And please let me know – if you have any suggestions or opinions that you want to share with me as it would be an honor for me talking with amazing people like you guys as well.