Nowadays, along with the increased health concern – it has become more essential to grind your meat on your own. Ground meat at a factory or a butchery is more likely to be affected by bacteria such as E. coil. Moreover, E. coil, bacteria can cause you to the risk of foodborne disease. So, it is safe to grind your meat on your own today. And you will get a lot of enormous benefits by grinding your meat at home.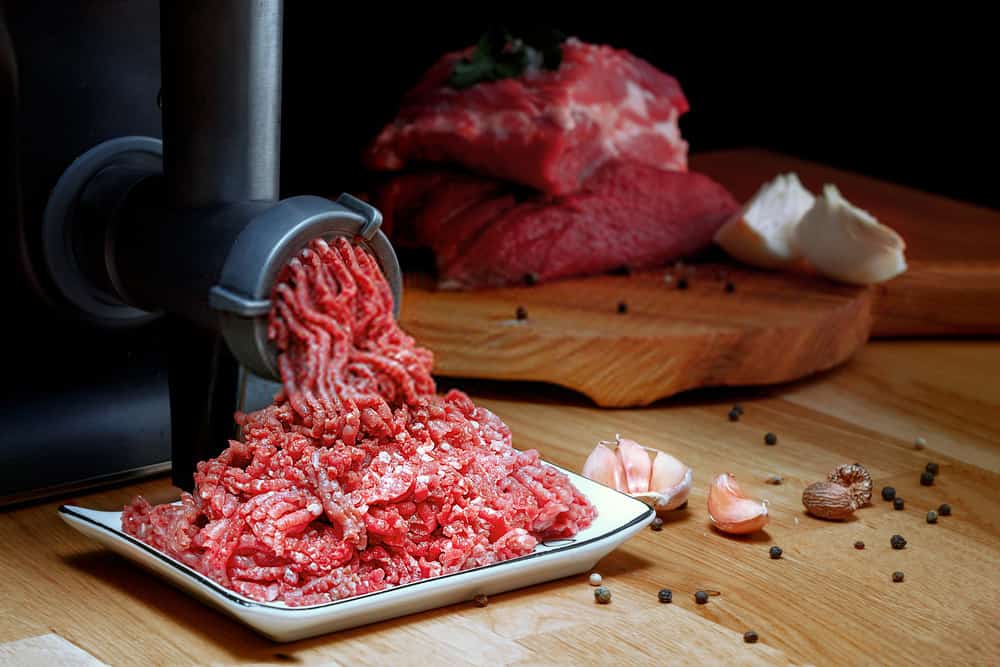 10

Benefits

Of Owning A Meat Grinder
Grinding your own meat is totally fun, fresh, healthy, and cheap as well. These days, it has become a worldwide increased health concern and has become necessary to process your meat by yourself. And best of all, you can get a lot of benefits – just by owning an electric meat grinder or manual one (electric one will save your time and energy.)
1. Cost-Benefit
Why pay extra for something that you can do by yourself? Buying ground meat at the market will cost you extra dollars. On the other hand, home ground meat is much cheaper. So, it would be better that you grind the meat on your own and save the extra dollars for other required purposes.
2. Taste
You may be found it crazy but do you know that the ground beef at the local market may not be ground at the store itself? Well, picking the freshest cut, seasoning it with your favorite ingredients, and grinding it with control over what you want to mix into the beef is a greater way to guarantee a much tastier burger from the grill. You can also go with a little bit of fat – it would be a surprise, trust me!
3. It's Fresh
Do you think – ground meat in the market place is ground on a daily-bases? Though this is not what actually I want to talk about. Meat in the market is ground just a few days earlier or a week. Therefore, you will notice that these meats are not great quality and flavorful compared with homemade ground meat, right?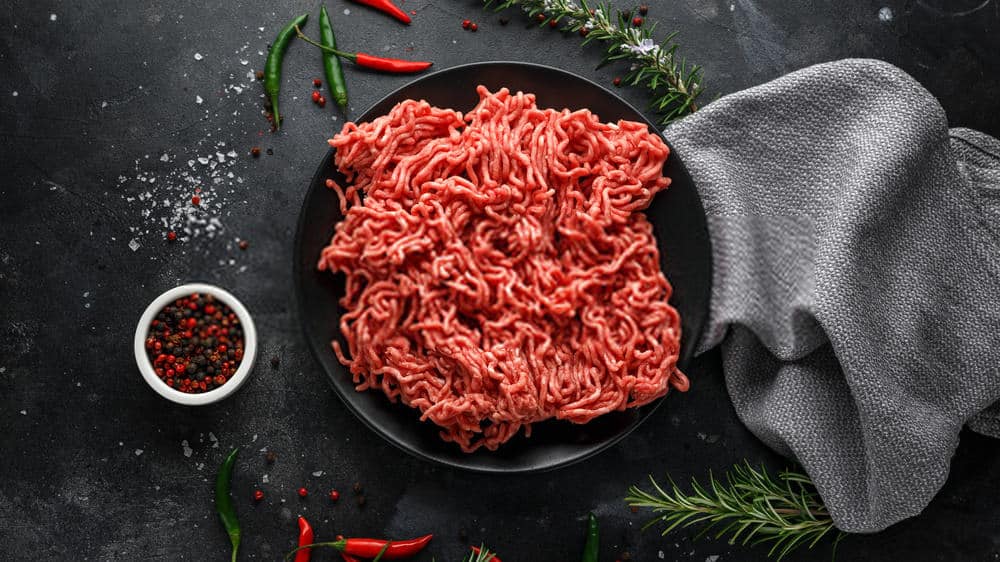 4. Good For Health
You have control over the meat when you grind it on your own. If you prefer organic, hormone-free, grass-fed Angus – then you must have a meat grinder in your kitchen, right? On the other hand, the best manual meat grinders will last long and they are cheap in the prize as well. Thus, you can guarantee that the meat has not been sitting on a shelf waiting to be prepared. And best of all, you can make your working area, as safe and clean as possible.
5. Fat
Whether you want a super low and healthy 95/5% blend, or, a good ole 80/20% blend – you can surely have it as you can control the fat content in your own grind, right?
6. Customize
You experience different tastes and textures from different cuts of meat, not to mention fat content. You should try various types of cuts like brisket, chuck, short ribs, sirloin, and even ox-tail. You will get different tastes from different types of cuts, right? And you can't imagine how various cuts will affect your burgers taste.
7. Meat Quality
When you are buying ground meat that comes from a factory or butchery – you don't have any control over the quality of the meat being used in the grinder, right? You can control the quality from select to-choice to prime by blending your own burgers. Locally raised? Corn fed or grass-fed? That's all up to you. Even you can spring for Wagyu if you prefer.
8. Ground Pork
It totally depends on you where you shop normally for pork. But the place I'm living, quality ground pork is pretty much hit or miss. Sometimes I find them, sometimes don't. But whenever I find ground pork in the shop – it's totally stupid ridiculous on price, especially when it comes to the price of pork butts. As pork butt is the primary ingredient in sausage.
9. Wild Games
Why wouldn't you grind your own meat – if you are a hunter? Though this won't concern most of you. You can take your wild hog, deer, or other games to a meat grinder and let the machine do it for you – it's totally okay with that. Best of all, the meat grinder will turn the ground meat into sausage for you if you want to enjoy sausages at your dinner. And you can go for the best meat grinders for bones as the bone grinders are very powerful compared to others.
10. It Can Be A Family Affair
The family members come together when you need to grind meat at home as it can be a home activity, great! The family members will exchange their daily experiences – as a result, they will feel more connected to one another. Moreover, all the members are actively helping each other around the home.
I hope you like the benefits of owning a meat grinder and now you know why you need to have a meat grinder at home and how you can be benefited through it, right? And if you already have a meat grinder whether it's an electric or manual one, please let me know what you like about it and how it benefited you (your own experiences)?
And after reading these wonderful benefits of a meat grinder and wanted to buy one – then I would recommend you use this LEM W780A #12 Electric Meat Grinder (I personally use it and never regret it).