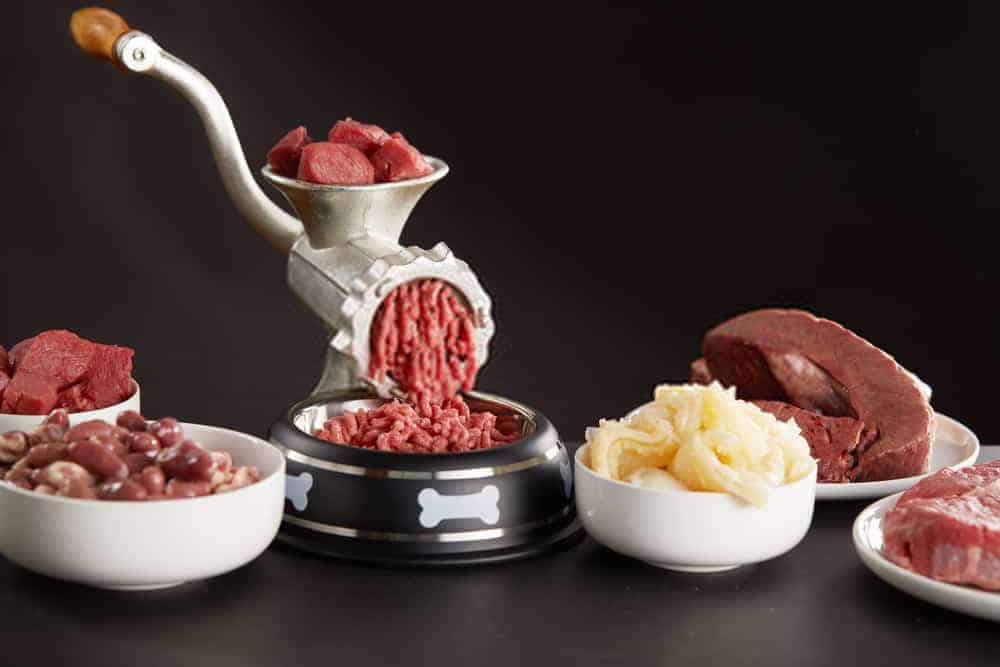 There are two types of meat grinders available on the market like manual meat grinders and electric meat grinders. While you use a manual one – there is a handle used to move the auger to grind your desired meat appropriately. The size of a manual meat grinder depends on the size of the hopper and whether the machine is bolted down or clamped on.
Basically, manual grinders are pretty simple in looking and easy to use and convenient as well. You can easily skip buying ground meat from the market and make it on your own at home, right? This will also ensure the freshness, quality as well as increase versatility in your cooking.
As you can get processed meat at any time by using a manual meat grinder – it ensures that you don't need to wait for opening the store or get worried whether the meat is fresh or was it processed in an appropriate way or not, right?
And you can easily turn all kinds of fresh and delicious ground meat into a mouth-watering meal.
But you very necessary to be super careful while using these manual grinders as they contain very sharp blades and cut your hand or fingers so easily, right?
Don't worry – you just need to follow some steps and you will get the tasty ground meats in a very short time.
Before we dive into our steps of using a manual meat grinder, let's watch a video on it.
How To Use A Manual Meat Grinder?

(Step-by-Step)
Well, if you are fortunate enough to own a manual meat grinder then you must know some important factors as well as how to use a manual meat grinder so that you can get process ground meat in a short time. Let's see the following steps you need to follow:
Step: 1
First of all, you need to use a bolt or built-in clamp to secure the manual grinder into the stable surface. To make sure that the grinder won't wobble after installation – make some forces and try to move it back and forth to wind the crank.
Step: 2
Well, before you put the prepared meat into the grinder make sure you have trimmed away excess fat, tendon, and even cartilage. Basically, manual meat grinders face problems and excess tendon and fat will clog the grinder. So, it would be better if you take them off before putting into the grinder as this also help you while cleaning the machine.
Step: 3
It would be better if you have cold pieces of meat to grind – you can easily cut your meat and keep them in the refrigerator for a certain time so that they can be cold completely. Cold meat works better in a manual meat grinder and keeps the shape of the meat better.
Step: 4
Use a large clean bowl and place it below the exit end of the grinder so that it can hold the fresh ground meat. And using cold meat at every stage – ensures that your meat does not get bacteria.
Step: 5
Now you need to turn on a hand crank slowly and steadily at the side of the manual meat grinder to lower the first piece of the meat into the mouth of the machine. Give the opportunity to your blades so that they can pull the meat through the machine. Never use your fingers to push down the meat into the cavity – make sure you don't otherwise you will have to pay compensation for a very long time.
Step: 6
Once you have done your meat processing – immediately run 2 to 3 slices of bread as you just did with your meat and this will help you to clean out the last few bits as well. Again, the fat and the moist of the meat will be removed through the bread slices and you will clean the meat grinder with much ease.
Step: 7
Well, after you are done grinding your meat – it's necessary to clean your grinder immediately. Disassemble the grinder and clean the meat grinder for the next use.
We, hope you guys have understood the importance of knowing how to use a meat grinder and important tips and tricks as well. Actually, owning a meat grinder does not make the job done, right?
You need to use it properly and also clean it immediately before the oil, fat, and moisture of the meat get dry.
So, take care of your meat grinder, use it by following the steps, and also follow the tips and tricks we have shared to get better ground meat for your favorite meal.