If you have never used and seen a halogen oven – then you may face difficulties as well as cooking with the oven might turn into a nightmare for you! Well, these super innovative little ovens are very simple and easy to use – so don't worry! You don't need to study any complicated instructions manuals to use this gorgeous kitchen equipment, right?
Moreover, halogen ovens are very compact and portable as well. They are ideal for all walks of life and accommodation.
Basically, halogen ovens are beautiful handy cooking appliances and they make lives simple for people who live in flats or in small studio apartments and want to enjoy scrumptious meals. And best of all, these ovens don't need to use extra powder consumption compared to a regular cooker.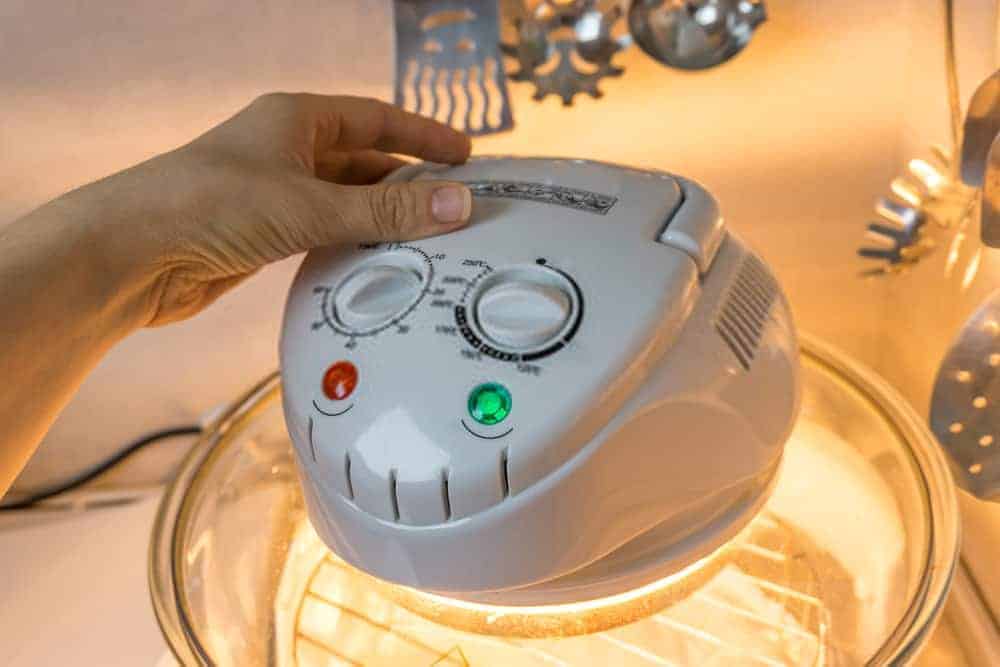 [5-Tips] To Use A Halogen Oven For Beginners
Many first times, halogen oven users break their ovens – because they don't know how to use and take care of it. Most of us are familiar with smart ovens – but don't worry! You can follow these tried and tested tips to keep your halogen oven safe and sound as well as to ease and speed up your cooking time.
1. Load The Cooker Correctly
Halogen ovens come with wire racks and make sure that you set it correctly. A halogen oven use circulated hot air to cook food – that's why it's necessary to reach the air undersides to cook the food properly and evenly. You can also use the lower rack to bake, roast, or reheat your food. But you must use a high rack of the oven – if you want to grill your food. Again, stay alert because you may need to turn your food.
2. Stay Alert
Well, there are lots of differences between cooking in the best convection oven and a halogen oven. The halogen oven cooks food much quicker than you think. So, you shouldn't be around your halogen oven while cooking in it, and make sure to keep an extra eye on it. It would be much better – if you cook your meal together for the first few times
3. Learn About Temperature and Cooking Time
It's really important to know – how to adjust the cooking temperature and time as well. It's super easy to set up the temperature and cooking time – when you follow a recipe or manual instruction, especially for the halogen ovens. For the common as well as regular recipes – set lower temperatures and reduce the cooking time. You can start at 20 degrees lower for a better cooking experience.
4. Take Care Of Your Gorgeous Halogen Oven
It's very important to store your halogen oven correctly and follow the instructions recommended for your particular model. And another important thing is, clean the oven appropriately.
I have noticed that maximum time people provide negative reviews – saying that the oven stops working after a few months. Though there might be technical reasons – in general, its users are actually killing their appliances.
You can also use an extender ring to prevent the food from overcooking as well as prolong the bulb's life of your oven. If your particular model doesn't come with an extender ring – you can buy one!
Read our top rated article: Breville BOV900BSS Review
5. Clean Your Halogen Oven Carefully
You are most welcome – if your model is dishwasher-friendly! And if you have a dishwasher at your home – then you are welcome again as it will save your time and energy. But if you don't have a dishwasher – then make sure that you clean the oven very carefully. If your particular model of a halogen oven is made of plastic and glass – then you need to be more careful while cleaning the oven. Don't fill the oven with water right after cooking and don't place the glass bowl into a dishwasher. Make sure that you followed the instructions to prevent all types of problems.
I hope these tips to use a halogen oven will help you and now you know how to use a halogen oven as well as to take good care of it, right? And if you are using a halogen oven for the first time and facing any problems – then please share it with me I would love to help wonderful people like you guys!