There are so many variations in convection ovens nowadays. The popular one is the conventional oven that comes with an attached built-in fan. You can easily turn the convection functions on and off.
And the best convection ovens have a high-quality heating element that helps the air to move around the oven (through the fan) to maintain a consistent temperature. Here I mean by the consistent temperature is that the oven will cook your food more evenly comparing the models that just come with a fan.
And if you want to check if the oven comes with the extra high-quality heating element, then look for the terms like "true convection", "third-element convection", or "European convection" when you are planning to buy one or want to check your existing oven as well.
More importantly, look for the "dual-fuel" options, if you go for a gas range convection oven. Because, gas ovens do not come with convection settings without the feature to switch over to electric.
Again, the bigger it is – the better it features & good for the heating system. If there is enough space, then the air can circulate more freely through your food and as a result, you get better and evenly cooked food.
And that's the reason, full-size ovens cook your food more evenly comparing to the smaller countertop ovens.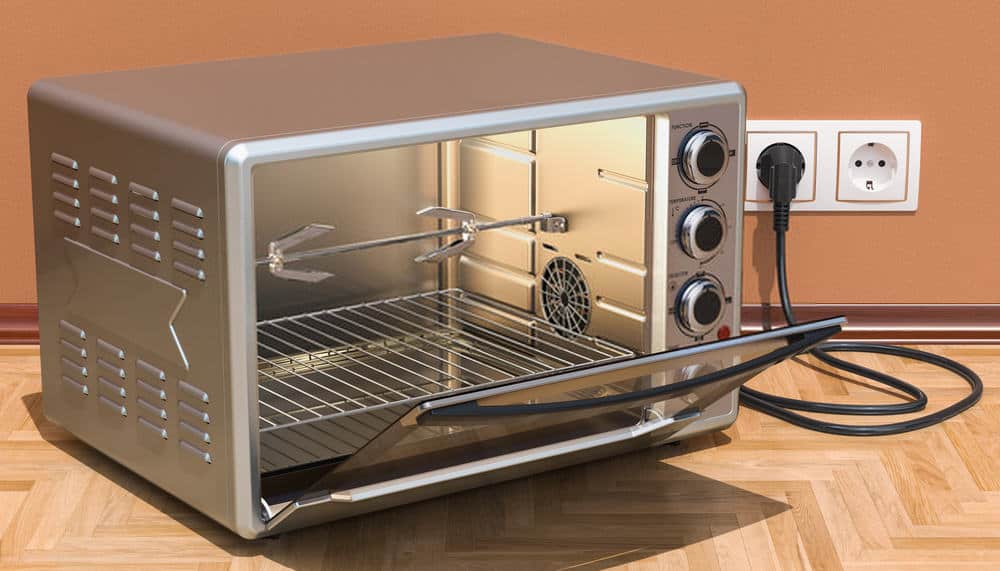 Convection Oven Buying Guide – [In-depth Review]
Before you buy a convection oven for you – consider some important things like what should you look for, what features the oven must have, pros & cons and some other things. Don't worry – we have discussed on all of them and made a complete convection oven buying guide for you. Let's not waste your time and jump into the review.
Features You Should Look In A Convection Oven
01. Interior
There are three interior variations including porcelain, aluminized steel, and stainless steel. And the aluminized steel interiors are the most common and inexpensive model. Steel adds strength to create a strong interior and increase the workability. It will work better than the porcelain counterpart.
The porcelain interiors slickness helps to reduce the buildup of bacteria and food. Again, it makes the interior of these products to wipe down easily. But it can be cracked or wear out over time. And you might spend a costly repair bill for that.
However, the interiors of stainless steel are better quality and durable than porcelain. But this will cost you a reasonable price for that. Its smooth surface makes cleaning easier and needs less efforts.
02. Exterior
There are two types of exterior cabinet – stainless steel & painted steel. And they will be welded or bolted onto a steel frame.
Basically, welded one cost you a certain amount of money, it's durable and stronger as well. while the bolted ones are more economical and can be shipped easily.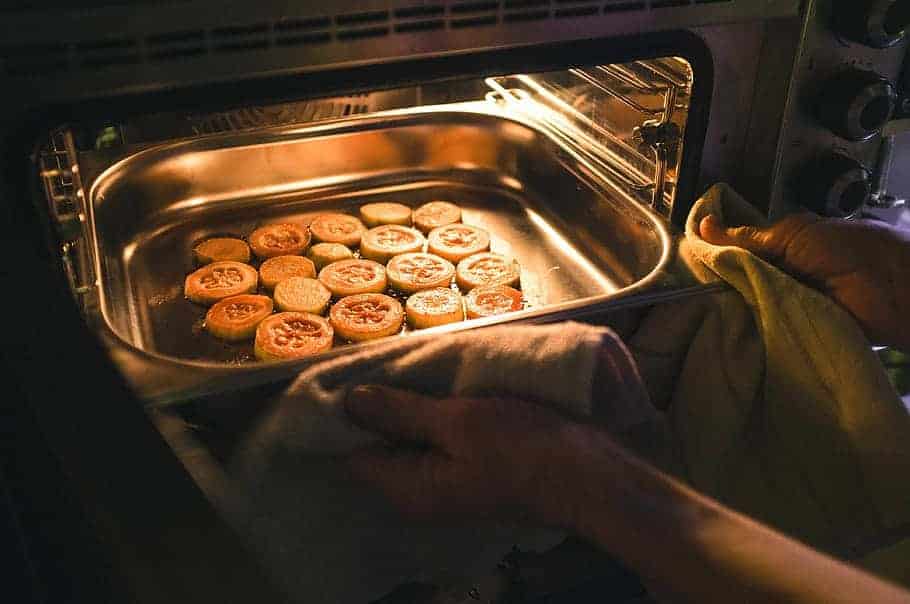 03. Capacity & Size
Pan Capacity: Well, it depends on the number of sheets pans you have. Basically, there are 9 to 12 rack guides for each deck.
Depth of pans: Commercial convection oven can hold pans up to 2 ½ inches deep or 4 inches or bakery depth. When you are making a lot of bread, you may need for the bakery depth. Because deeper pans will give enough space so that the air can flow properly and effectively.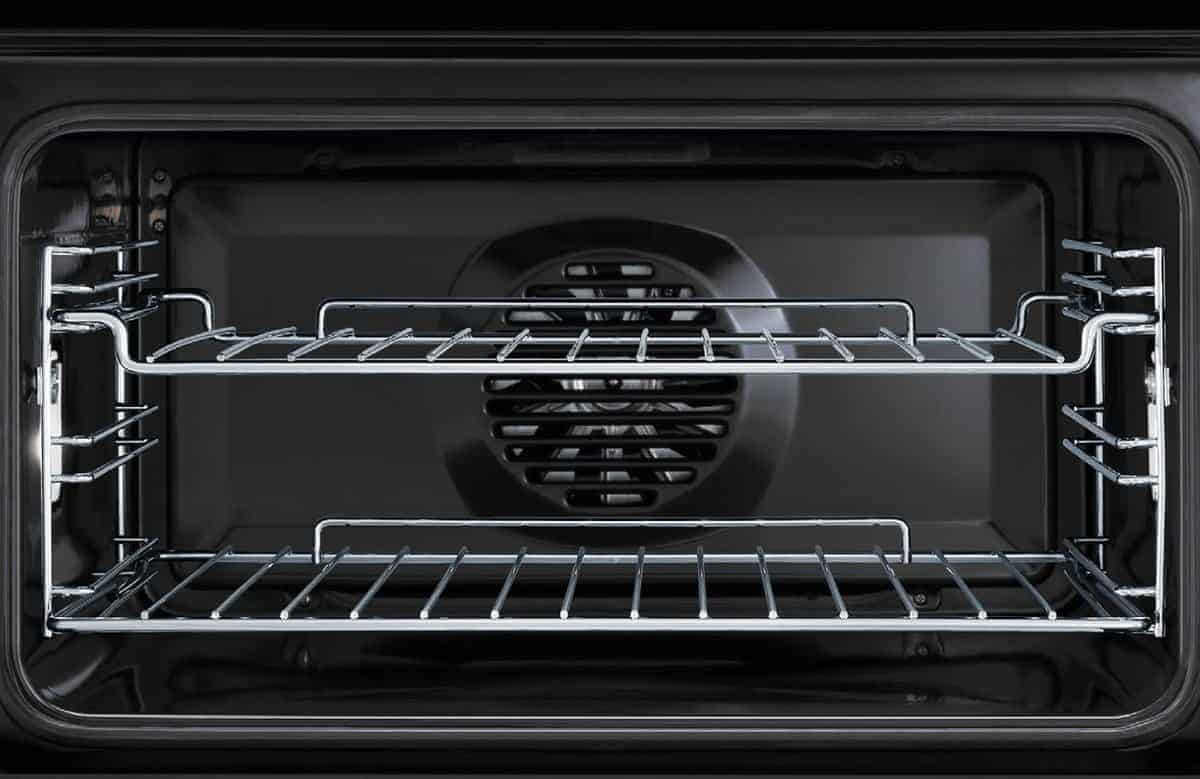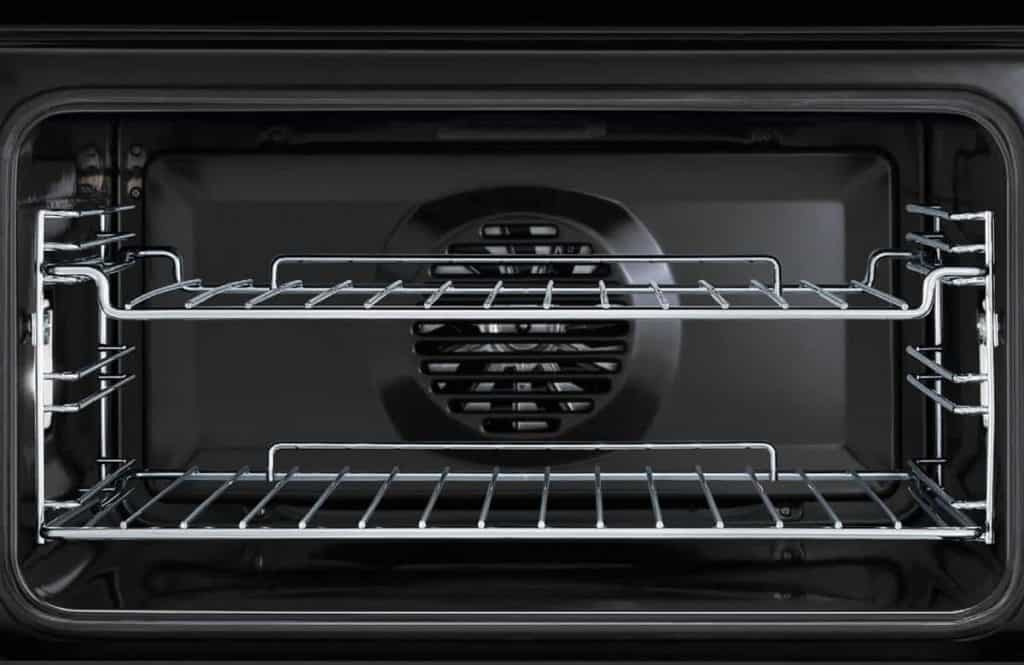 04. Oven Fan Variations
Before you purchase a convection oven, decide first – how you want the fan to function. Because you may want to make some dishes where you will require to disable the fan. Some dishes like cake and soufflé batters, may not hold up to the force of the fan and that can harm your dishes
05. Control
There are so many units that have programming capabilities along with highly technical control. They can rotate shelves automatically and allow you to adjust times. Again, manual controls will give you more flexibility for certain cooking. And professional chefs preferred this because it gives you precise control over every setting. But this may cause difficulty for inexperienced cooks to get the hang of.
Hence, these are some of the important factors you should look while buying a convection. Though there are other important things you also should keep in mind but these are the most important one that we shortlisted for you.
And we hope, the convection oven buying guide helped you al least a little and please share your opinions, problems and suggestions.
We would love to hear from you 😊